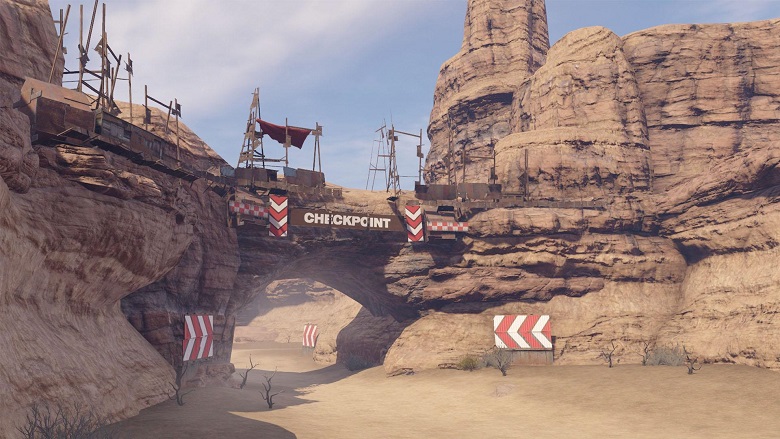 Sure, loading down your car with a small arsenal and blowing your opponent to bits in Crossout is fun, but sometimes you need the thrill of pure, unabashed speed. The latest update, Madness Circuit, facilitates that, overhauling the game's racing mode and adding a pair of new tracks designed with racing in mind.
The two tracks are inventively called "Rocky Track" and "Industrial Track." Rocky Track has long straightaways that favor speedy vehicles, while Industrial Track features twists and turns that will require A-level maneuverability. The tracks will alternate in their availability, so you'll know which vehicle to bring, and more circuits are in development.
Other innovations being tried out with this update include destructible objects and weather conditions, which are currently available in the test drive areas around the garage. You can read about this and all the other changes to the game on the Crossout site.