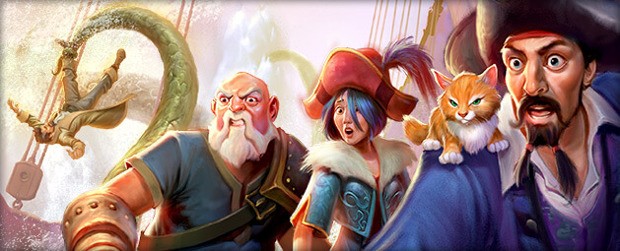 Head back to the high seas with RuneScape's latest update! Pieces of Hate is the finale to one of the game's longest-running stories, a thirteen-year pirate adventure. The epic conclusion ties off the loose ends of the pirates' tale, taking players to the depths of the ocean, pitting them against sea monsters, and forcing them to face undead pirates.
The update also lays the foundation for what's to come, setting down the story line for an adventure that's projected to last players at least another five years. To help get things started, players will be tasked with stealing treasure, and even upgrading the Book o' Piracy.
Players with a Fishing level of at least 68 also get something with this update. These players will have a whole host of new sea creatures to catch — everything from jellyfish to great white sharks. And, of course, they'll be rewarded for doing it.
Players can check out the new update on the RuneScape site. While there, it'll be a good idea to pay attention to the list stats required to participate in the new content. It's pretty extensive!