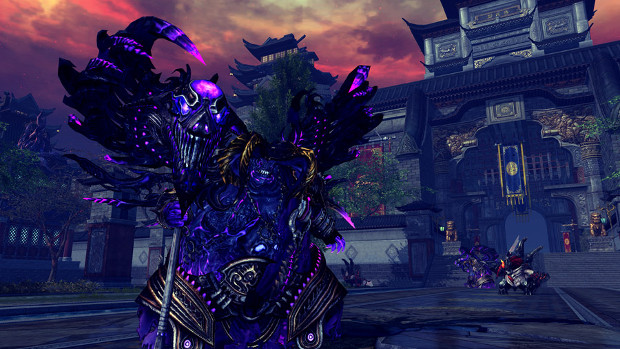 Get ready to get spooky, Blade & Soul fans, because it's almost time to celebrate Halloween. NCSoft announced the upcoming Blade & Ghoul event will kick off on October 17, opening the veil to the Dark Realm and offering players a chance to earn some awesome goodies.
Players level 50 and above can get in on the Halloween action by heading to the Zaiwei Ruins to fight monsters that have been strengthened by the Dark Realm. There they can complete challenges and defeat the bosses… all in the name of earning sweet loot, like treats, transmutations, pets, and more.
Players can also earn goodies by completing daily challenges. Completing the dailies will earn 2 Killer Coin event tokens. Collect enough tokens and exchange them for Halloween themed prizes.
A full rundown of challenges, goodies, and all the other things that come with the Blade & Ghoul event are available on the Blade & Soul site.