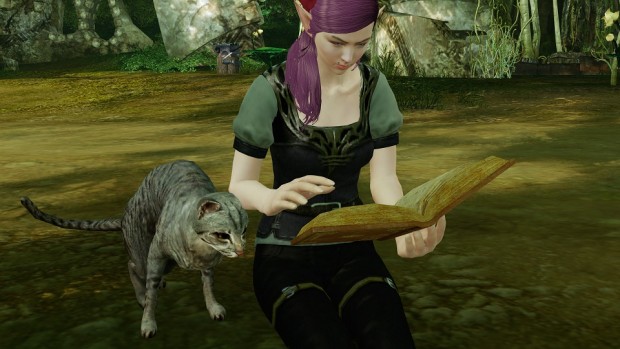 It seems like there's a "National Day" for just about everything. Here's a list for April, which I assume is for the United States. How did I miss National Deep Dish Pizza Day on the 5th? At least I have National Cheddar Fries Day to look forward to on the 20th.
In the meantime, today, April 11, is National Pet Day. Seeing that got me to thinking about the wide range of MMORPG pets, whether they be animal, humanoid, or "other," and how they've found their way into our hearts — a tall order, considering their usually iffy pathing AI.
Speaking of bad pathing AI, I suppose my favorite "pet" has to be my captain's herald in The Lord of the Rings Online. She's usually quite useful, even if she can't kill a goat, and occasionally gets me killed. Still, she (or her sister, aka a different skin) has been with me for eight years now and I don't intend to get rid of her any time soon. Whether she'll survive another eight years adventuring with me is another matter entirely.
What's your favorite MMO pet? What epic stories — good or bad — do you have to tell of your adventures together?