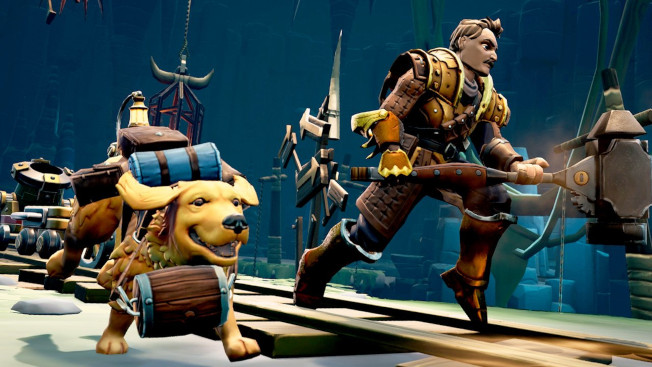 Today's the day! Torchlight Frontiers finally gets another class for players to tool around with thanks to today's update. With the release of Update 5: Lonesome Whistle, the game welcomes The Railmaster — something Torchlight 2 players will be familiar with.
The Railmaster appeared in the 2nd game in the Torchlight series as an NPC named Captain Jacobi. Now that he's made it into Torchlight Frontiers as a playable character, The Railmaster will make a big impression using his big hammer. He's a melee master, using his train-related skills to get the job done. It's kind of an interesting theme for a character, but what in Torchlight Frontiers isn't?
As is always the case with alpha testing, the update also includes various fixes, and adds a smattering of new content — including three new monsters: the Putrid Warrior, Putrid Archer, and Putrid Slayer. For those in France, Germany, and Italy, there's also been some work on localization.
As per standard operating procedure, those interested can find the full patch notes on the game's site.