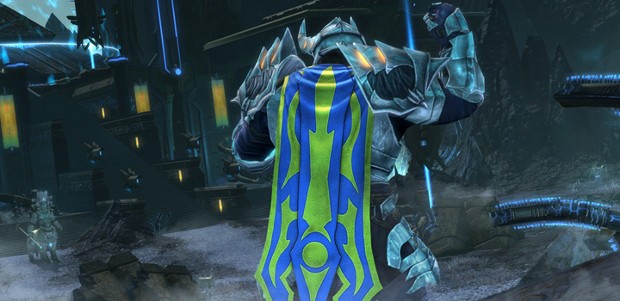 If you haven't logged into RIFT for a while, Trion would like you to. So, for a limited time, they're offering players special rewards just for logging in. Between now and August 15, players — whether returning or continuing — will be rewarded with the following items just for logging on to the game:
Celestial Rewards Cache

2 Tenebrean Engines (used to upgrade powerful raid items).

Box of Individual Reward Charges

Contains 10 Individual Rewards Charges. Does not extend the cap of 100 charges and charges in excess of 100 will be lost.

Glimmering Bag of Sparkles

Contains 100 Phenomenal Sparkle required for the monthly Patron quest. Sparkles that exceed the 500 cap will be lost.

Sagum of Lightning Costume Cape
In addition to the above announcement, Trion also reminds players that Summerfest will be coming to an end soon — on August 11. So get playing if you haven't already.