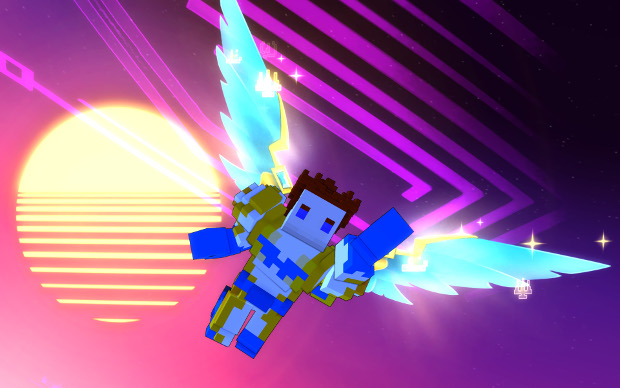 The next big expansion for Trion's voxel MMO Trove is all about the Super Heroes. Announced today, Heroes will arrive this spring, giving the game's players the chance to live out their super hero fantasies.
Going with a full comic book theme, Heroes will add Luminopolis, a new high-tech area of Neon City filled with skyscrapers. There, players will find new adventures, meet new NPCs, and fight new bosses. For players looking for things to do, there's also a new feature, the beacon system. This system alerts players to challenges using the Batman-style light in the sky.
In addition to the new area, the expansion also adds a new class inspired by the heroes of the silver age comics. The Vanguardian uses fluid close range combat as well as ranged attacks to defend against evil.
Trove — Heroes will release on PC and consoles this Spring. You can read more on the official announcement page.