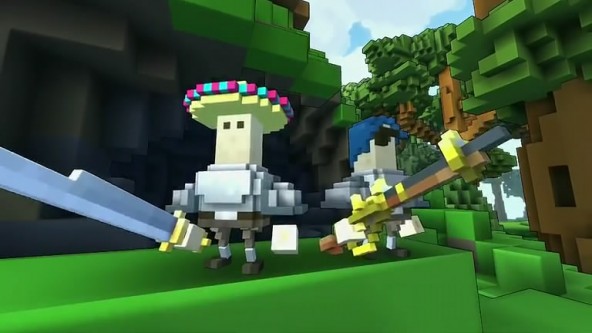 If you've been wanting to play Trove since its launch on the 9th, you've probably had a rough time of it. Server queues have been brutal, reported to be as long as two hours or more during peak times.
Trion Worlds understands the problem, though, and is working to address it. It's been bringing new server hardware online as fast as it could, and keeping players updated via this post on the Trove forums. The team worked overtime to get things optimized over the weekend, and today, July 14, they're bringing the new hardware online. In the short term, this may result in players seeing queue times of 6-10 hours, which Trion reports as "not accurate," but should help ensure that everyone who wants to log into Trove can do so.
In addition to the hardware changes — which has the goal of "reducing queues, resolving most of the common causes of recent crashes, and allowing us the freedom to add more hardware quickly" — today's patch also brings a number of gameplay adjustments. My favorite note is, "We'll no longer tell you that your inventory is full when it's not in cases where you picked everything up anyway." I've read that three times and I'm still not sure what it means.