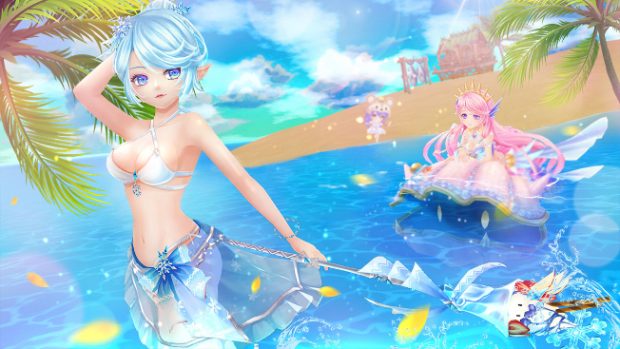 Summer is in full swing in Twin Saga, as the latest update introduces not just new summer events, but also the new seasonal Senshi, the Summer Queen Lenna. Lenna offers players two Level 20 daily quests: Lenna's Swimwear party and Summer Vacation. Completing both quests will earn players the Lenna's Party Gift Bag containing one of the following: a Gear Evolution Scroll, a character XP book, a class XP book, loyalty points, or Queen Sunglasses. Once the reward has been received, players can buy more, up to three times a day.
As for summer events, a festival is under way in the Royal City of Arcadia, complete with fireworks, a summer specific quest, and three additional daily quests. There are, of course, plenty of rewards to be earned in the form of summer fun packs that have the potential to drop a wide selection of items.
The update also includes additions to the game's main storyline quest and new PvP gear. Information on both of these is available in the patch notes.