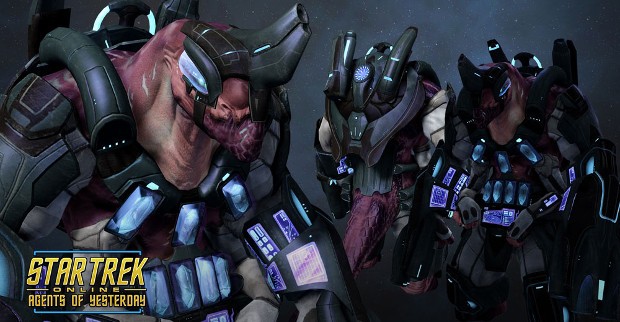 The Tzenkethi, an adversary race from the Alpha Quadrant that first appeared in Star Trek Deep Space 9, is finally making its way to Perfect World's free-to-play Star Trek MMO. STO's Tzenkethi differ a good bit from the ones we were introduced to in Deep Space Nine. A "brute" type, this version of the race is still reptilian but much more imposing, with a dragon-like head, rhino-ish skin, and four arms.
The Tzenkethi are a militant warp-capable race and are designed in such a way that players can improve in their ability to fight the race by learning about them. They boast a wide array of technology giving them something to use in every situation. Most of their tech is designed to keep them alive, but that doesn't mean there isn't a way around it.
The STO devs have provided a series of images to show off the design process. We've included one below, but you can see the rest on the official post.