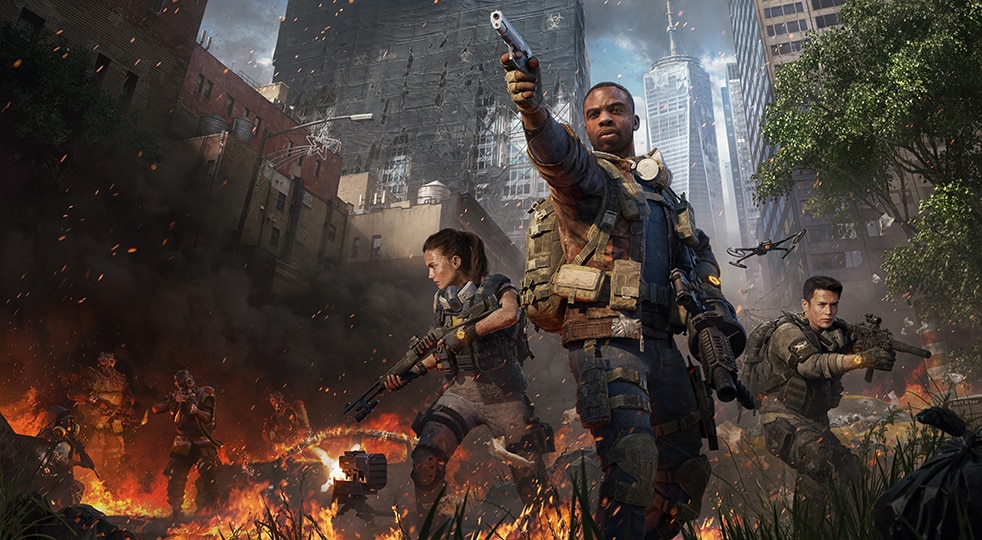 Well, this came out of nowhere. Ubisoft, known for having big presentations at E3, today chose a simple blog post to announce several expansions to the universe of Tom Clancy's The Division — including a free-to-play game that could be arriving later this year.
The Division Heartland is described as "a free-to-play game set in The Division universe … in development at our Red Storm studio." It will be "a standalone game that doesn't require previous experience with the series but will provide an all new perspective on the universe in a new setting." Ubisoft expects the game to be released in 2021-22 on on PC, PlayStation 4, PlayStation 5, Xbox One, and Xbox Series X|S. You can sign up for the beta here.
There are no other details regarding the game, but given the title of "Heartland," it's likely that it takes place in a more central U.S. location, rather than the New York or Washington, D.C. of the first two games. Apart from that, your guess is as good as ours, though if I had to place a bet, I'd say there's a strong chance of it being a battle royale.
The rest of the post mentioned other The Division-related products that Ubisoft was working on, including a mobile game, a film starring Jessica Chastain and Jake Gyllenhaal, and a novel, as well as new content coming to The Division 2. You can see a summary of the future The Division media in the graphic below.