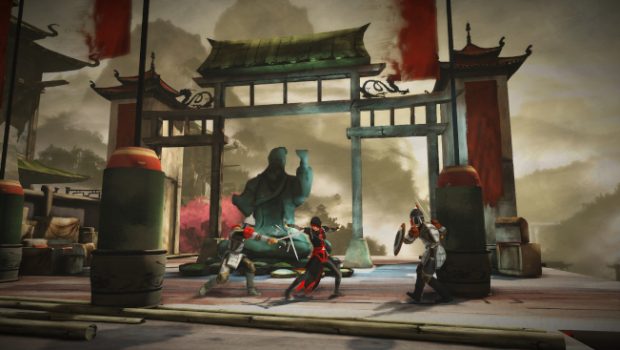 Lunar New Year (or as some might think of it, Chinese New Year) is taking place this Friday (February 12). In honor of the annual event, Ubisoft is offering players a free copy of one of the Assassin's Creed spinoffs, Assassin's Creed Chronicles: China, for free. (You can see the theme here.)
Assassin's Creed Chronicles: China follows Shao Jun, a Chinese Assassin trained by Ezio, through 16th-century China. The game is inspired by Chinese ink paintings and offers a slightly different approach to gameplay. Of course, stealth is still the name of the game, but rather than diving into hay bales, players will hide in the shadows and distract enemies using firecrackers.
Since this freebie offering is in celebration of Lunar New Year, players will have a limited time to claim it. But, so long as they claim it from the Ubisoft store by February 15, it's theirs to keep. Of course, this does mean anyone who wants to grab the game will need an Ubisoft account.