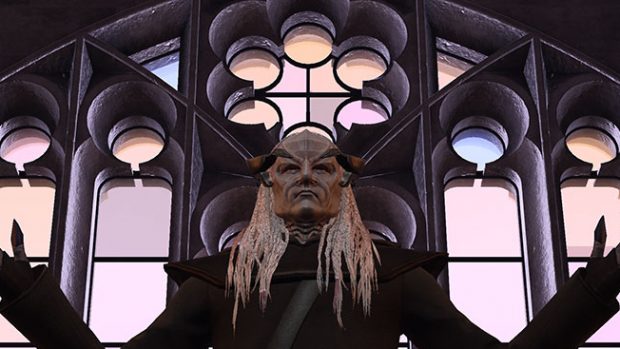 Another familiar face — for those that are up to date on Discovery, anyway — is coming to Star Trek Online. Tenavik, the guardian of the Time Crystals on Boreth will make his appearance. There will be a bit of a difference, however. Normally, Star Trek Online brings on the series actors to voice their own characters (provided they're living). In this case, Tenavik's actor, Kenneth Mitchell, was unable to do the voicing for his video game counterpart.
Instead, Mitchell chose someone else to voice the immortal character instead, voice actor Sam Witwer. Sam is known for voicing Dark Side characters, including Darth Maul, in Star Wars video games and animated shows. He's also appeared in shows like Riverdale, the American Being Human, and The Walking Dead.
Witwer was interviewed about his love of Star Trek in the latest Ten Forward Weekly. You can watch it here.