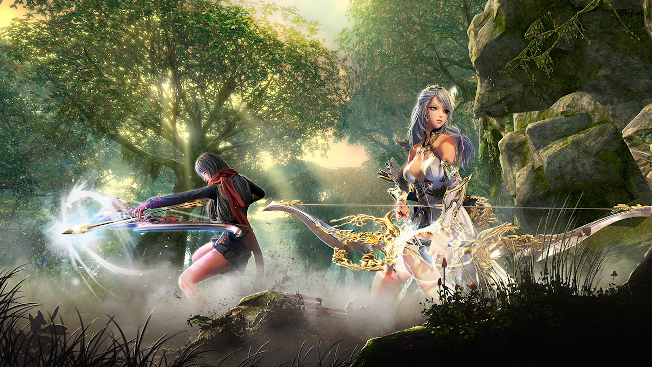 Blade & Soul's previously teased Storm of Arrows update is now available, adding a new 6-player dungeon and a 12-player raid to the game. It also introduces the game's 12th new class, the Zen Archer.
The Zen Archer is a specialized range class that can use either light or wind in their attacks. As the name suggests, players will need to find a "balance" with this character, but one of the benefits is that they have access to a skill that will allow them to move while firing — allowing for a good deal of mobility in combat.
The update also introduces new Legendary Gear — the Wildsong, Stormseige, and Thundercall Legendary bracelets, which can be crafted using items found in the new dungeon and raid.
In honor of the new update, NCSoft is hosting a few special events. Of course, there's a level up event for the new Zen Archer class. This will run through October 16 and will reward players with a new Radiant Nebula Stone and a 7-day premium membership for reaching level 60 in that time.
There is also the Radiant Challenge Event. This event also lasts until October 16 and will reward players with a Radiant Reward Chest for every day they complete three daily challenge quests. These chests contain guaranteed and random rewards. Details on these events as well as all the changes made in the new update can be found in the patch notes on the Blade & Soul site.