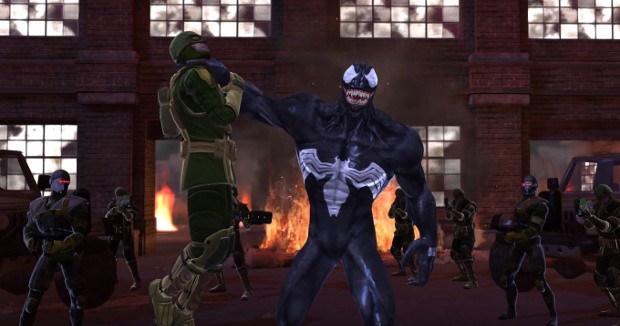 In conjunction with Marvel Comics' Venomverse events, Gazillion has announced a limited-time event for Marvel Heroes Omega on PlayStation 4 and Xbox One.
Between now and September 27, players will be able to purchase the "Marvel Heroes Omega Venom Pack," which features Venom as a playable character. The pack also contains two loot boxes, two XP boosts, and an alternative suit for Venom — Anti-Venom.
Venom will be the game's 42nd playable character, but once the deal is over, he won't be available to purchase. More details are available on the Marvel Heroes Omega site.