Marvel Heroes Revival Fundraiser Appears To Have Ties To "Diploma Mill" University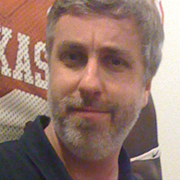 By Jason Winter, News Editor
Posted: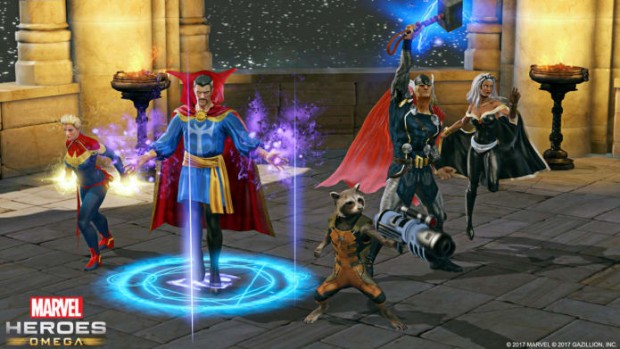 Someone's trying to revive Marvel Heroes. That's not too surprising, considering the game's sudden collapse and the way people tend to be about these sorts of things (see: City of Heroes, Star Wars: Galaxies). What's unusual about this attempt is that it's being run by Xavier's School For The Gifted -- OK, not quite, but there is an educational institute involved.
The IndieGogo page for the Marvel Heroes Rebirth looks like your standard fundraising page, complete with extraordinarily hopeful donation tiers -- $50,000 makes you a Studio Partner! The overall tone is optimistic, perhaps too much so, as the entity behind it all, Paragon Institute, believes it can acquire the game assets from Gazillion and then negotiate with Disney/Marvel to secure the rights to continuing the licensed game.
If that doesn't work, or the community, i.e. backers, vote a different way, there's a solution for that, too. The makers of the new game would "strip out Marvel-licensed content" and continue the game as a generic super-powered ARPG. There's also the hope that a new ruling by the U.S. Copyright Office might allow for abandoned MMOs, such as Marvel Heroes, to be exempt from the Digital Millennium Copyright Act and that Paragon Institute would be allowed to continue using its Marvel-related assets.
To enable all this, Paragon Institute is asking for $450,000, though it's also set a secondary goal of $900,000, to help deal with the creditors from Gazillion's bankruptcy case.
But what exactly is Paragon Institute? According to the IndieGogo page, "Paragon Institute is a 501(c)(3) educational, non-profit," and its goal is to found a new studio, ElderMage Games, to help create the "new" Marvel Heroes. The ElderMage website has little information, and the Paragon site is ... well, not what we'd expect from an entity trying to revive an MMORPG. And yes, that is the same entity that's behind Marvel Heroes Rebirth. The address on the contact page matches up with the one found here and here, and those sites also mention "Willis Adkins," the same name found at the top of the IndieGogo page.
That address is 103 Shotts Court, Cary, NC. A Google Street View of that address gets us a location that looks nothing like an educational institute: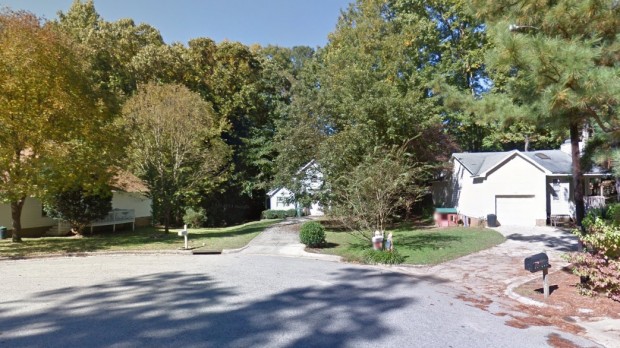 The more you dig, the stranger things get. The Paragon Institute's "For Students, Faculties, and Staff" page includes a link for "Former Chadwick University Students." That leads to what would presumably the website for Chadwick University, which is now a dead link. Chadwick University lives on in Google Search results, though, and there is clearly some relationship between it and Paragon Institute: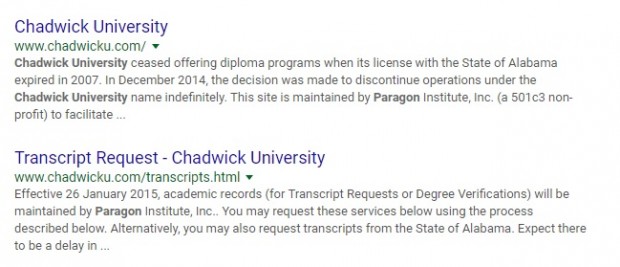 So what is Chadwick University? Search the internet for it, and you'll find several references to it being a "diploma mill," defined by Wikipedia as "a company or organization that claims to be a higher education institution but provides illegitimate academic degrees and diplomas for a fee."
What does all this have to do with the Greek debt crisis? Glad you asked! According to Fox News, "the former State Secretary of Industry, who was in charge of spending billions of euros in the run-up to the country's debt crisis" claimed to have an MBA from Chadwick, an unaccredited university. The story goes on to state that it's actually "illegal to seek employment with a Chadwick University degree in Texas, while Oregon and Michigan classify it as an unacceptable institution for credentialing for those seeking jobs."
In its defense, we did find some people who spoke highly of Chadwick university, on this review site and on the Chadwick Alumni Association site. Chadwick University appears to have ceased operations sometime in the last few years, after Alabama, where it was nominally situated, changed its laws. While MMOBomb hasn't confirmed the exact nature of the link between Chadwick University and the Paragon Institute, it's possible that Paragon is looking to continue Chadwick's legacy when it opens for business a little over a year from now.
As for Willis Adkins, the name associated with the Marvel Heroes Reborn IndieGogo and Paragon Institute, he appears to own First Summit Group, LLC, which owns the domains scifrontiers.org, gamescapestudios.us, Heinleinacademy.org, and BradburyInstitute.org. If nothing else, Adkins appears to be a fan of classic science fiction. He also ran for the United States Congress in 2008, as a Libertarian candidate for North Carolina's 2nd district. He finished third, with 1.8% of the vote.
One final note: Epic Games makes the MOBA Paragon -- for now, at least -- and Epic Games is located in Cary, NC, the same city Paragon Institute and Adkins list for an address. We have no reason to think Epic Games has anything to do with this fundraiser, but it struck us as an odd coincidence.
We've reached out to Adkins to try and learn more about his efforts to revive Marvel Heroes and Paragon Institute's relationship with Chadwick University. In the meantime, note that the fundraiser has a flexible goal, which means, "This campaign will receive all funds raised even if it does not reach its goal." As of now, on the evening of Feb. 6, it sits at $305 of its $450,000 goal.
Got a news tip? Contact us directly
here
!
---
About the Author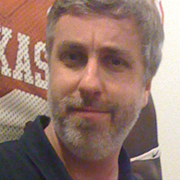 Jason Winter
,
News Editor
Jason Winter is a veteran gaming journalist, he brings a wide range of experience to MMOBomb, including two years with Beckett Media where he served as the editor of the leading gaming magazine Massive Online Gamer. He has also written professionally for several gaming websites.
---
Read Next
You May Enjoy