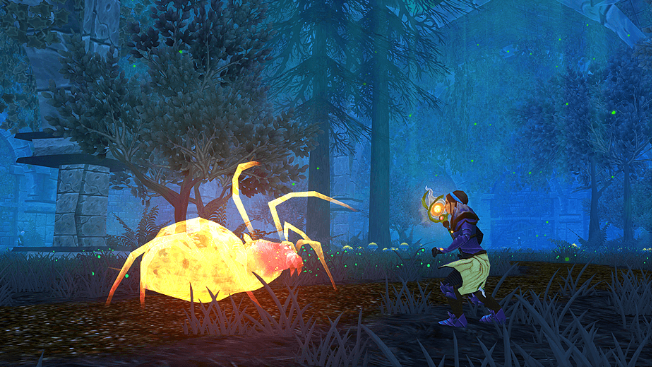 Mad Otter Games had dropped yet another expansion for its MMO Villagers and Heroes. Titled "A Tale of Earth and Sea", the expansion adds a new class — the Shaman — as well as new character customization options, a level cap increase, and even a new dungeon.
The new expansion was slowly revealed starting back in March when the developers began releasing chapters of a story about two sisters, Riona and Penn. This story also detailed the Shaman class which focuses on elemental magic and can be used in both offensive and support roles.
As mentioned above, the update includes a level cap raise — to 95. When playing these new levels, players will have the opportunity to explore nine new zones including the Blighted Isles. While in the Isles, players above 90 can choose where they'd like to go using the new scaling feature. They can also take part in the new Red Cloister dungeon. This includes a heroic difficulty with timed and weekly quests.
For players big on character customization, this update is a biggy. Now players can change their appearance any time using the new wardrobe feature. Character models have also been revamped and new skin color options have been added.
As always, the new update is available on PC, iOS, and Android. More information can be found in the patch notes on the site.