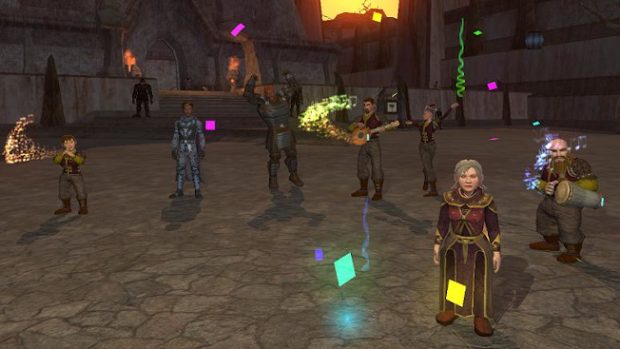 Heroes' Festival is under way in EverQuest II and in addition to the usual festivities, Daybreak is celebrating the game's Sweet 16. The festival takes place in two cities, Qeynos and Freeport, where players can find a traveling play telling the stories of Norrath as well as quests and new items. During the festival, players can earn three new titles, pick up 13 new items, and more.
The new items are available from the Heroes' Festival merchant and include a new mount. Of course, players will need something to trade for these items when they get to the city. So, make sure you're gathering Tokens of Heroism and Mischeva's Tribute in order to get the items you want.
The whole event runs through November 16, so there's still time to get some of those anniversary goodies.