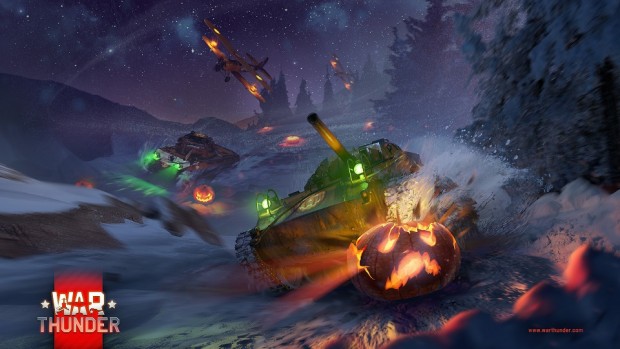 It's October 30. Is that too late for a free-to-play game to announce its Halloween event? Not if you're Gaijin Entertainment and War Thunder, which just announced a pair of brief events for both its air and ground forces.
The "Witch Hunt" event for aircraft pits players in a race against each other in special Night Witch aircraft, while the "Tank race on the dark path" puts you behind the controls of an M18 Hellcat. Both events offer decals as prizes, with the top 1,000 in each event being granted the Po-2 biplane.
If you're interested, get into the game quickly — the two events will only run until 7:00 a.m. GMT on Nov. 2. That's the stroke of midnight on the 1st, Pacific time, or 3 a.m. Eastern.