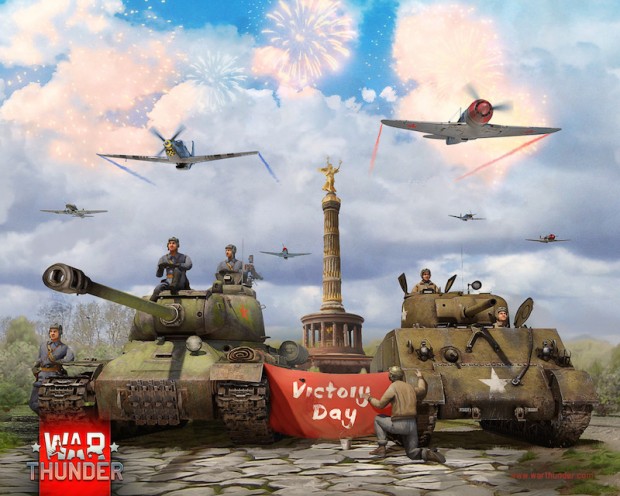 War Thunder will be the primary sponsor for the international rally "Roads Of Glory" which takes place from April 18th until May 2nd and runs from Moscow to Torgau, Germany. This rally is a 20 car race through 3800 kilometers of road running through Russia, Belarus, Poland, and Germany.
The rally is dedicated to the 70th anniversary of Victory Day and Elbe day. Elbe day is celebrated on the 25th of April. It was on this very day in 1945 that units of the American First Army, and a patrol under the command of First Lieutenant Albert Kotzebue met troops of the 1st Ukrainian Front near the German town of Torgau on the river Elbe. This historic meeting was the final phase of the war and symbolizes the unity of the Allied forces in Europe.
Anton Yudintsev, CEO of Gaijin Entertainment, the developer of War Thunder, comments on the initiative: "Elbe day is one of the most significant moments in history of the Allied coalition, it symbolizes the union of the East and the West, the great Victory we are all proud to share. War Thunder is played all over the world, including Russia, the USA and United Kingdom, so we are very enthusiastic about this international rally. Our game also unites players and fans of military history regardless of borders and distances".
War Thunder fans in the area can attend a special event on April 23rd and 24th where they can meet game developers and executives and even take pictures with the special War Thunder rally car and walk away with some special souvenirs from the game's team.