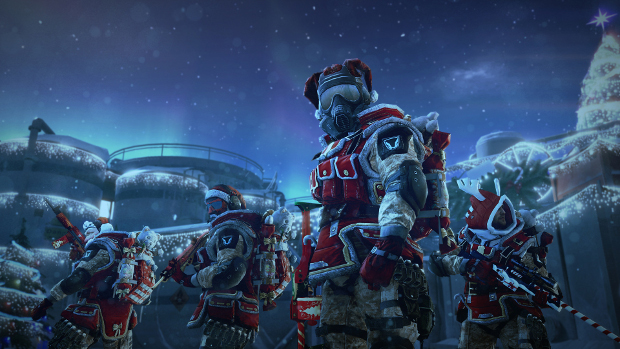 Crytek's free-to-play online shooter, Warface, is getting a shiny new update for the holidays. The star of the update is a special holiday revamp of the PvP Oil Depot Map. Just for the holidays, players can get their pew-pew on in a festive atmosphere featuring show, fairy lights, and a huge Christmas tree.
In addition to the Oil Depot's makeover, a graphical overhaul of the Hangar Team Deathmatch map will also be dropping with the update.
Players can also look forward to enhanced weapons as part of the update — a golden R16A1 and a golden tactical axe. And, as always with holiday updates, there are all new bundles, decorative items, and more.