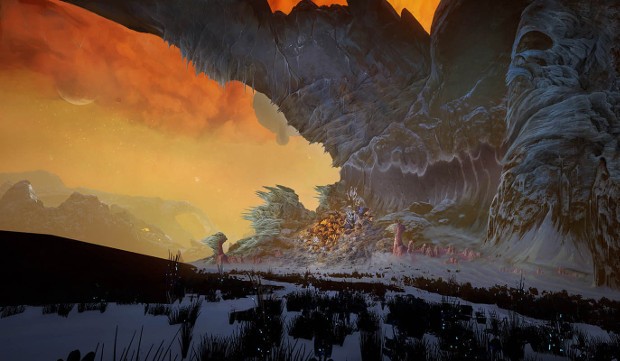 Today, the team at Digital Extremes hosted a special devstream celebrating the Warframe's 5th anniversary and doling out information on the the next landscape — Venus. Venus is set to be the game's next Open World envrionrment, and the devs wanted to highlight some of its features as well as the approach they took in designing it.
Once a hot planet, Venus was cooled significantly via Orokin terraforming. In fact, while their goal was to make it livable, it seems they might have gone a bit too far. Now, Venus is dotted with winter storms that can be difficult to navigate. (This is DE's answer to level gating on this particular planet — instead of using day night cycles as they have before.)
Since the planet has been in the process of being terraformed, there is a society there — Solaris United. This is a labor force for the Corpus and they live underground, processing coolant for the surface.
In addition to the information on this new environment, the stream also introduced some nifty tools and highlighted some changes to classic warframes. Information on all of this — including vods of today's stream can be found on the Warframe blog.