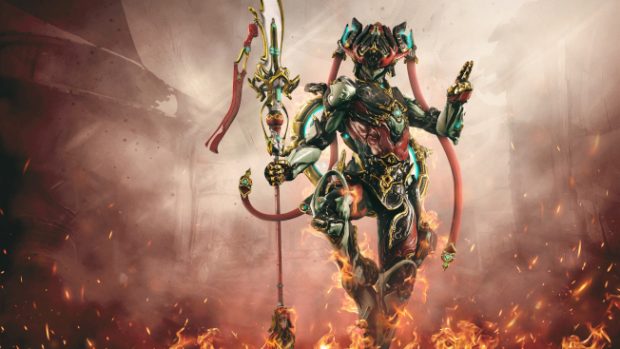 Warframe players on all platforms have something new to enjoy today. The fire-walking Warframe Nezha Prime is now available in all regions on PC, PS4, Xbox One, and Nintendo Switch. Included with Nezha Prime is a 90-Day Resource Booster that doubles Resource pick-ups. This will be the first time that this booster is included with a Prime Warframe.
As always, players can pick up the Prime Warframe and her accessories in one of three different bundles ranging from $50 to $140. Details on each of the bundles are available on the Warframe site.
In addition to the new Warframe, Digital Extremes also dropped Nightwave Episode 5's finale in a new update today, along with Master Ranking 30. As with Nezha Prime, this new content is available on all platforms.