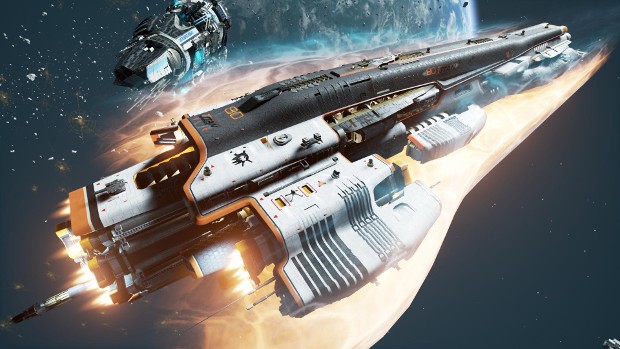 Wargaming is halting one game while adding another. Edge Case Games, makers of sci-fi MOBA Fractured Space, have been picked up by the World of Tanks creator, with plans to occupy the office space recently acquired in Edge Case's home of Guildford, UK and work on a new MMO.
GamesIndustry is reporting that the two companies "have been looking for a way to partner for years" and that the move will result in a new MMO that "won't be too dissimilar to previous releases" from Wargaming. There were 32 people on the Edge Case team, which will bump the Wargaming UK head count up to 55.
As for Fractured Space, the game ceased development in October, but Edge Case was going to keep the game online for the foreseeable future. The announcement didn't say anything about changes to that plan, but at least this should ensure that the game remains online for a good long while.
So, let's speculate a little! Wargaming + Edge Case = what? World of Spaceships? Dreadnought tried that, to middling results. Or could they go a little off-brand and finally create Wargaming's first infantry-based shooter-type game? Let us know what you think!