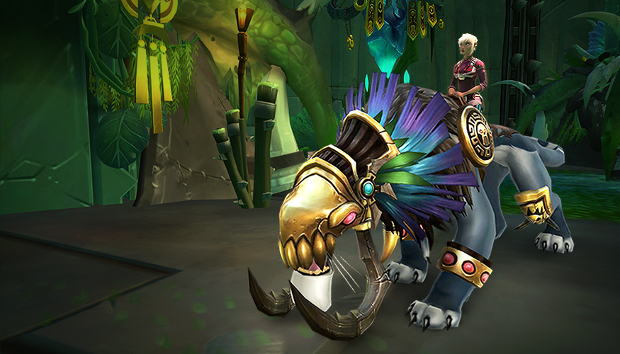 In the most recent State of the Game address, WildStar's newest Game Director, Chad Moore, went over some of the highlights from 2015 and discussed plans for the coming year. Going over what players can expect in 2016, Moore addressed the recent announcement of Destination Arcterra and all that comes with it. But he didn't stop there.
In addition to the Arcterra update, Moore highlighted plans for the introduction of an asteroid belt around Nexus, the Halon Ring — home to outlaws, marauders and more. He also spoke briefly about the next major raid — Redmoon Terror, a new Expedition, the Item Upgrades System, and changes to PvP.
Also of note today is an event announcement for the Dungeon Chase. Players looking to pick up some sweet loot can participate in the event beginning February 10th. By completing dungeons, players can earn "Small Game Scrap" that can be exchanged for "Big Game Bucks" — or you can opt to spend some NCoin or OmniBits to pick them up if you'd rather not bother with the whole dungeon thing. Full information on the dungeon chase is available on the game's site.