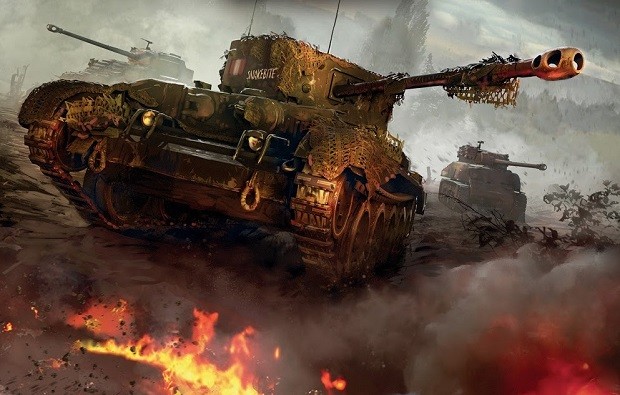 When you think of rousing video game stories, World of Tanks probably isn't the first title that comes to mind. Nevertheless, Dark Horse Comics has snagged veteran comics writer Garth Ennis to adapt Wargaming's WW2 tank battler to the four-color world.
The series takes place in the aftermath of the 1944 D-Day invasion of Normandy, focusing on the skirmishes between British and German tank crews.
World of Tanks: Roll Out is a five-issue series scheduled to start up this fall, with writing by Ennis and art by Carlos Ezquerra, who provided the initial vision of Judge Dredd, as well as several collaborations with Ennis.
Kotaku's got an interview with Ennis about the series, in which he talks about how he's been influenced by American and British war comics of the past, even the "unrelatable" titles like Sgt. Rock. The most important thing to take away is that Ennis is treating the subject matter quite seriously. He knows his military history and has even "had a handful of flights in WW2 aircraft."
That said, I sort of like Ennis' idea of "tanks fighting giant robots or dinosaurs," even if it's not right for this project. Maybe they'll save that for the movie.