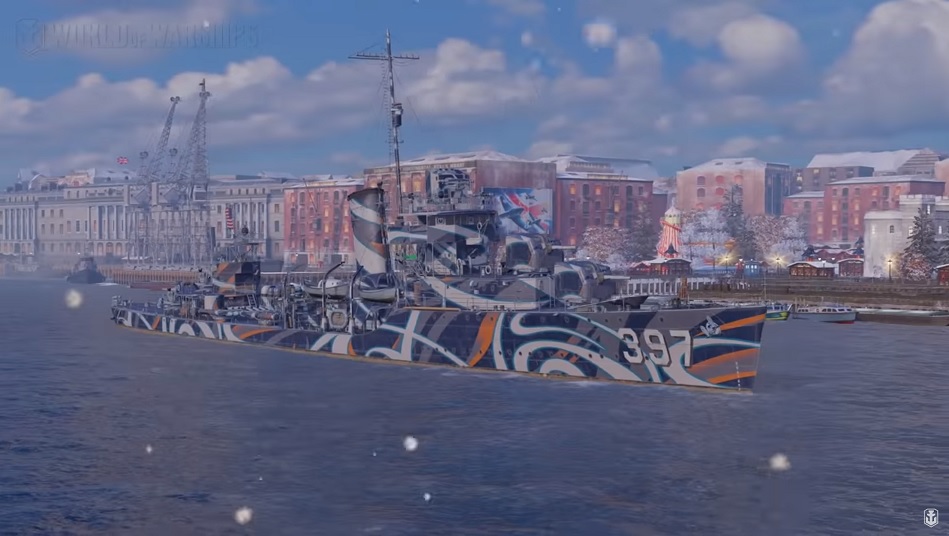 Last month, World of Warships offered the possibility for its special holiday-themed Santa Containers to drop one of about 100 premium ships — or did it? Various players on Reddit and YouTube expressed doubts about the system, and now an important legal body agrees with that assessment.
The Cyprus Advertising Regulation Organization, or CARO (Wargaming is incorporated in Cyprus), has come to the conclusion that Wargaming's advertisement of the containers "is in breach of articles 3b and 5a of the Cyprus Advertising Code and needs to be amended." At issue is the observation that, in order to get a premium ship from the larger pool of 107, a player first needed to own one of four other premium ships, which can be obtained from the same containers or via other means. In other words, CARO contends that Wargaming's advertising saying that a player could get one of 107 or so ships from a container was misleading, as a player without any of the ships would first have to obtain one of four before having a chance at the other 103.
Wargaming stated that there "was no misleading information" in its advertisement for the containers, but CARO said that it "disagrees with the opinion expressed in the discussion that this knowledge would not affect the economic behaviour of the players." To its credit, Wargaming has offered refunds to some players, though CARO also stated that the company has "5 working days from the dispatch of this decision," which was issued on January 15, to amend the campaign, which ended today. We've reached out to Wargaming to see if they have any further response or will be taking additional action.
In other less-than-great Warships news, yesterday's commander skills revamp isn't going over well with the community. Players on the game's subreddit are complaining about nerfs to skills and the additional XP requirement to train up commanders that arrived with the update. On the bright side, until Feb. 17, retraining commanders for different ships is at a 90% discount, from 500 to 50 Doubloons, and Wargaming is offering players the chance to reset all their commanders' skills so you can start fresh with the new system. You can do so via the button found on the Warships site for your region (EU, NA, Asia, Russia).
UPDATE, 1/25/21: We've received a response from Wargaming regarding the issue. Executive Producer Philip Molodkovets told us:
"We've looked into the complaint in a detailed and transparent way, while the players exercised the option of refund opportunity as a sign of appreciation from our side. Even though, as seen from the document, we did not reach full agreement on some points of the discussion, we complied with CARO assessment respectfully. And, of course, we're working actively to prevent such incidents in future."