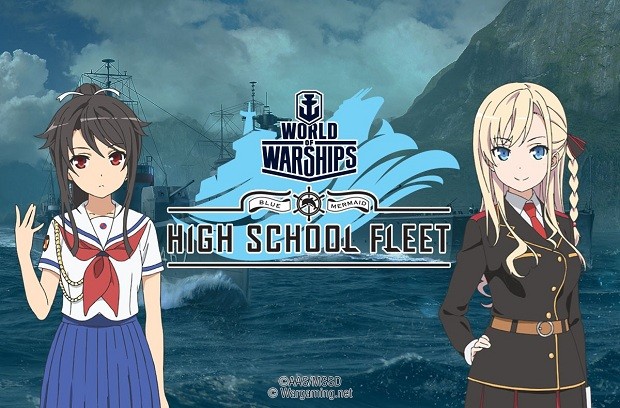 If you didn't get enough of anime schoolgirl warships the last time around, you've got another chance now. But you'll need to act … well, not very fast at all.
Wargaming is now offering two ships from the High School Fleet anime in World of Warships: the Tier VIII Japanese destroyer HSF Harekaze and Tier VI German cruiser HSF Graf Spree. Each ship comes with its own commander and unique camo skin, though you can swap out the commander for another of the same nation if you don't want to use either.
Neither ship is cheap, with bundles ranging from $24.99 to $54.99 for the Graf Spree and $43.99 to $74 for the Harekaze. (Yes, it's actually $74, not $73.99, according to the site.)
Not ready to purchase just yet? Don't worry, you've got plenty of time. The ships will be for sale until Sept. 30, 2018. Maybe by then, the girls will have graduated from high school.