PREVIEW: Blade & Soul's Musician Class Is A Distinct Support/DPS Hybrid Aimed To Shake Up The Status Quo
Headlining the "Symphony of Destruction" update, it's a friendly class to newcomers and min-maxers alike.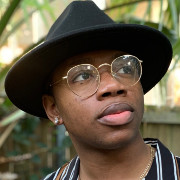 By
Anthony Jones
, News Editor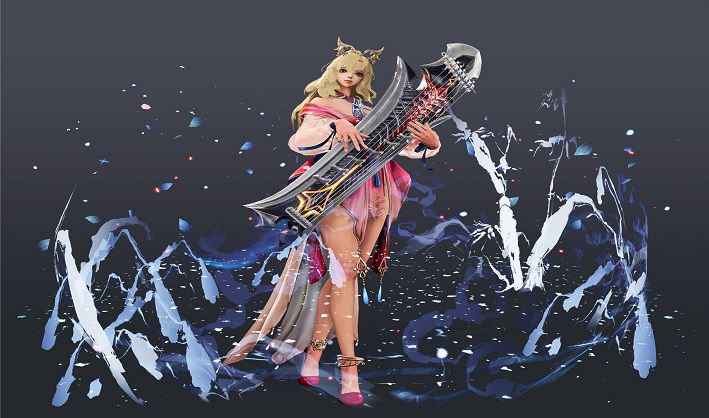 Since its inception, Blade & Soul has featured dynamic martial arts combat with compelling classes like Assassin to emphasize its combo-oriented PvE and PvP gameplay. After years of class additions delivering a variety of eclectic styles geared toward DPS, NCSoft has gone in a separate direction for its upcoming 15th class: The Musician. Coming with the "Symphony of Destruction" update on October 12, the Musician is an outlier class going against the grain as a support/DPS hybrid that aims to shake up the status quo.
With a flair of elegance and deadly charm, Musician is a female-only class reserved for Jin, Yun, and Lyn races, described to bring "an unmistakable fight style to the game." The class wields a harp into battle (shaped after the zither instrument) and becomes a tour de force as the Musician strings harmonious notations, melodies, and symphonic suites together to either buff or let loose a salvo of notes.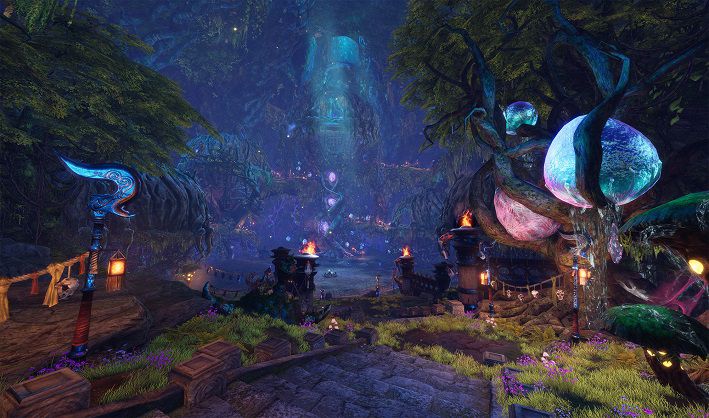 On the surface, Musician doesn't sound too different from other classes in the damage department. However, after sitting down with the devs to learn what it brings to Blade & Soul, it's clear that Musician is daring to fill a notable support role among the roster and is seemingly a well-rounded mid-range class with a ton of flexibility.
Roses Have Thorns
Starting the preview with the NCSoft team, they guided me through the gorgeous aesthetic of the class, showcasing its idle animation where blooming petals cascade around the dancing Musician. The harp is an extension of their identity as a class but can also be used to perform musical scores out in the open. Honestly, it ticks all the bells and whistles of a Bard. Players can pull the wiry cords of the harp via their keyboard to put on a show for passing players or record footage while using the "Feast" mode.
The mode's introduction wouldn't be the last I heard of it during the developer preview, though, soon serving as a mechanic for one of the two specializations for Musician:
The "Divine" spec centers on solo DPS with the standard blocking, self-heal, stun, stance buff, self-buff, and immunity abilities to withstand challenging content. On the flip side, the "Harmony" spec is a mixed bag of stance dancing between damage and supportive AOE buff/heal-focused skills, building class resources, and mentioned by the devs as the ideal new player-friendly build to try out.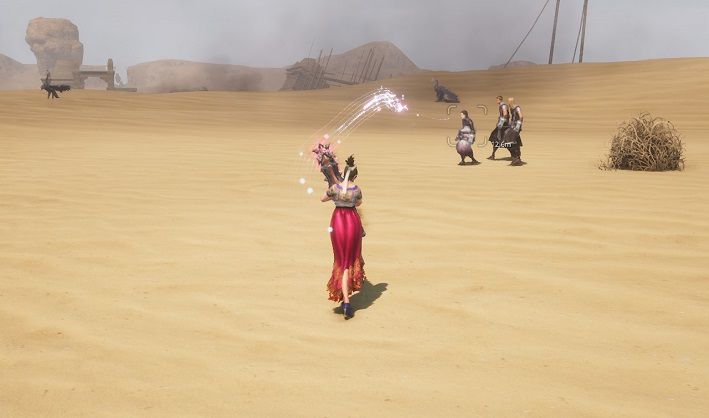 Veterans will want to know how the Divine spec plays after hearing the Musician has a supportive slant, but I'm here to tell you that the devs stated there are "no issues with soloing content" with this build. The Musician in the Divine spec takes advantage of the mid-to-long-range distance to rain down persistent melodic attacks, discharge line-piercing notes, and has two mobility dashes to get out of dodge. In a nutshell, jumping in and out of danger zones to breathe and plan your next move nails the vibe of a Divine build, offering a level of strategy and ranged potential with consistent damage numbers.
The latter spec, Harmony, reminds me of the Dancer job from Final Fantasy XIV. Striking the Harp cords to hit enemies allows players to gain an "Echo" class resource. The resource builds until eventually enough is stacked up to use one of the few "Prelude" abilities. These preamble skills modify the earlier mentioned Feast mechanic, shifting the Musician into a reduced movement state where they can play their harp and send out a critical strike rate, cooldown rate, penetration, and other helpful buffs for themselves and party mates. What's pretty neat is that the party buffs will stay active as long as the flowers blooming on the ground from Feast songs are still visible, slowly diminishing over time.
A Burgeoning Flower
While in a boss fight, Musician played out as you think it would in a stylized MMO martial arts game. The tempo of your skill-based arsenal is snappy, and the class seems fascinating to play due to an assortment of abilities. Unfortunately, I couldn't look at any skill tooltips or see the Musician run through a dungeon to speak on its complexity and if there's a learning curve. Although, I managed to ask a couple of questions concerning its future capabilities and the general direction NCSoft desires to take the Musician.
Firstly, I was curious about the harp and if there were plans to modify it to emulate other instruments - like a guitar or piano. The devs stated there were discussions to include them but decided against it because they would have to re-develop the feature to make it feasible. That doesn't mean it's off the table, but players shouldn't expect anything other than harp sounds for the time being.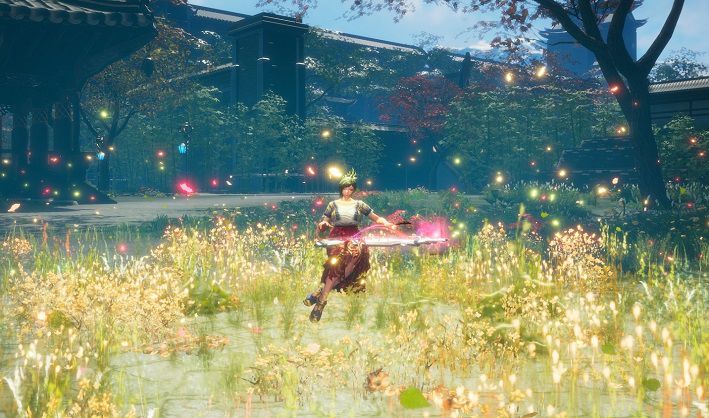 Eventually, we trailed into talking about the third specialization for the Musician. It's common to see a third build for a class in Blade & Soul, so the devs are already expecting players to be curious. As for their plans for it, it's a bit uncertain at the moment. According to player feedback regarding the two specs for Musician on launch day, the devs will decide where the third spec should be focused. If more support is necessary, they'll consider it for the third spec primarily and will do the same for DPS and balance both aspects to fill a demand for players.
It's crucial to understand the class will be young and relatively new as far as Blade & Soul standards go when it releases. Musician debuts a fresh avenue for future class iterations and could reshape content structure to accommodate those additions. Of course, that's all speculative, but its arrival may present unexplored ideas never believed possible in Blade & Soul.
Adding To The Symphony
The Musician class is the headline for the Symphony of Destruction patch, but plenty of other exciting additions are coming on October 12. At the forefront, mounts are finally getting added to Blade & Soul. They will allow players to traverse areas at higher speeds (undecided, but somewhere between 50%-100% increase) and uses wind-walking. The first mounts will be brown and black horses, each with a ghostly animation that has them appear out of the thin area for mounting. NCSoft plans to add mounts like clouds, rabbits, dragons, and more as time goes on.
Next, the new Ethereal Battlegrounds map pits players against each other in a surprising PvPvE format. It takes a bite of inspiration out of MOBAs, charging players to kill a dragon while delaying the opposing team from their kill by defeating them. The first team to down the scaly beast wins.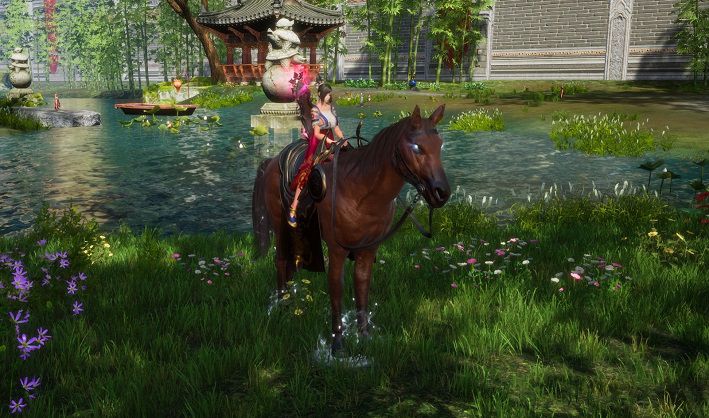 A new dungeon called Grim Nexus comes with the patch, too, sending a 4-player team into an end-game Demonsbane instance. It ramps up to dynamic difficulty with increasing rewards for the trouble. Luckily, I got to see a glimpse of the dungeon's entrance. A gnarly and enormous tree will sit in front of players once they load in, soon having them leap to the skies to embark inside from a higher elevation on the tree. Somewhere at its top will be a formidable boss to test your skills.
Outside of the heavy hitters, Blade & Soul will receive UI improvements to the Dungeon Party and Transmutation layout. Moreover, there will be an option to clean up damage numbers. Another quality-of-life change is a new Equipment Guide feature, revealing upgrade paths and the materials required for players to enhance their gear. Finally, a Move All Storage function will make moving duplicate items in your Inventory and Storage easier by clicking a button.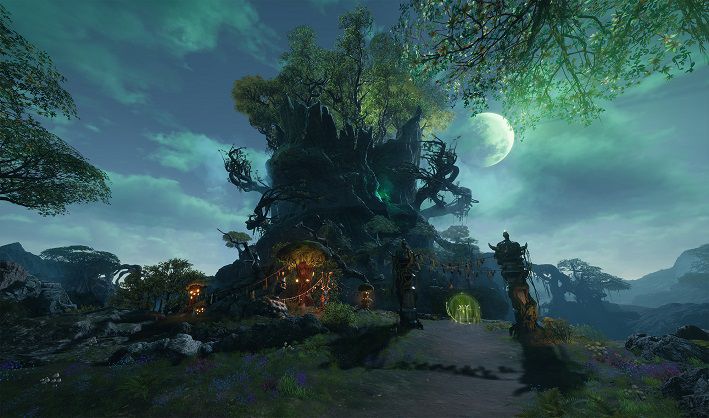 Symphony of Destruction releases on October 12 but doesn't have a specific release time. NCSoft may clarify the timing during their preview stream today at 10:00 a.m. Pacific Time on Twitch, YouTube, and Facebook if you're interested!
---
About the Author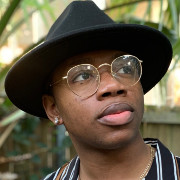 Anthony Jones
,
News Editor
Anthony Jones is a gaming journalist and late 90s kid in love with retro games and the evolution of modern gaming. He started at Mega Visions as a news reporter covering the latest announcements, rumors, and fan-made projects. FFXIV has his heart in the MMORPGs scene, but he's always excited to analyze and lose hours to ambitious and ambiguous MMOs that gamers follow.
---
Read Next
You May Enjoy