Rappelz: This is How Gala-Net Treats Paying Customers (MemberZone)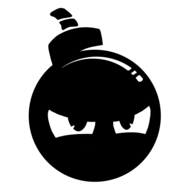 By
MemberZone
,

I have been a dedicated, loyal customer of Gala-Net for five years, playing their USA version of the free to play game Rappelz. In the last two years I have noticed a substantial change in the management of the game community and the game community itself. I have been a vocal venter throughout this time, making complaints about Rappelz on the game's forum to draw attention to the problems and hopefully bring about change. While other games want to hear feedback, Gala and its Rappelz community managers and forum moderators seem to punish their players for offering criticism.
I was hacked in/around the beginning of November 2011. I lodged several complaints to Gala-Net at around this time via email and telephone. After multiple failed attempts to speak with a human I ended up playing the "press 0" game and leaving messages for random employees at the company's Sunnyvale, CA location.
It was only after I had sent out emails to individuals in several different Gala-Net/Gala-Lab offices, including the board of directors, management from other Gala enterprises, that I finally received a telephone call from an individual who identified himself as "Jason" the "community manager".
I advised "Jason", in/around the middle of November 2011, that not only was my account hacked and items stolen, but that I received an email from a third party website where they sold in-game money (rupees). The third party website advised me that my order had been rejected. It seems as though the hackers obtained my personal information via the weak security of Rappelz and then attempted to purchase items with my credit card.
Jason, the Rappelz employee, advised me that the company was in the middle of a new epic that was to be released soon and therefore they lacked the resources at that particular time but upon release people would be moved around in the company to handle the problems.
Jason asked me to be patient. My account was eventually restored, however no details regarding the hacking, no follow-up regarding the identity theft- what, if anything, the employees of Rappelz were able to find that I could then pass on to the authorities.
Fast forward to Friday March 30, 2012 where I, still patiently waiting for a response from Gala, notice on the game's website a 'goodbye thread' for a GM named Kyodan leaving the company. If you will recall MMOBomb did an interview with Kyodan regarding the hacking epedemic and customer service fiasco. Kyodan's responses were 'cookie cutter' comments that failed to impress the community.
I posted a comment on March 30, 2012 with my opinion that Kyodan did not deserve the accolydes that he received as an employee of a company who failed its people, as a community manager that failed to mange the community. Shortly after I posted my post I tried to log into my account and found I was banned.
I have not received any notification whatsoever as to why my account was banned. I have sent in multiple emails to the company and once more tried to navigate the company's telephone system to speak with a human. I managed to make contact with one employee, who took my email to look into things, and after that I saw someone from gala had tried to call me back once. I have followed up with two more emails. No response. I should not be surprised. My patience snapped.
I contacted Sunnyvale, CA police and upon advising of my concerns was told to make a report to the FBI and have followed through with the recommendation as it relates to identity theft. I further stated in my complaint that I had concerns that the hacking may be from within as I felt that the failure to respond to customer emails in a timely manner/if at all, alluded to a cover-up.
As of today, the USA Rappelz gamers continue to be frustrated. The hackings continue to be epidemic despite players changing their passwords. The hackers get access to the warehouses despite the added warehouse password which was supposed to be a security issue. The company was supposed to have a customer appreciation event but could not bestir themselves to give the community a decent Easter event.
Meanwhile, players are quitting, others are begging for servers to be merged as the player base dwindles. The complaints of the gaming community are shut down by the forum moderators at the direction of whatever GM remains in game and/or their bosses. There is a policy now that all complaints regarding hacking must be put in a single forum topic- an attempt by Gala to clean up the visual pile of complaints into one little area so as not to appear as though it's a big problem. The 'out of sight out of mind it doesn't exist' solution.
After all the disposable income that I have spent on this free-to-play game I never considered it an investment, but I certainly did expect better treatment from the business I have been loyal to for five years. I also did not expect the poor quality control regarding customer service- the company having abdicated their responsibility, leaving the job of communication with the players to forum moderators (at least one of which who hasnt' played in 3 years) who provide inconsistent and at times snarky responses to the concerns of the player base.
Currently my Hidden Village Pass, purchased from Gala, is running out with no explanation. I'd gladly accept a reimbursement of all funds I have given Gala in the last five years but I suspect somewhere down the line all that the community will receive for an explanation is the comments of another GM used as cannon fodder by the company.
Thank you MMOBomb for responding to my email within the day you received it. It's been 17 days since I was banned and I still have not received a response to my inquiries. I should have told them in email I was wanting to spend more money on their game. That would have garnered some results, no doubt.
By Lixi, Fenrir Server
About MemberZone: MMOBomb.com is all about the Community, our readers opinion is very important to us and they have a lot to say, that's why we have a section on MMOBomb called MemberZone. That's the place to broadcast your voice. Send us your bomb here or contact us via email.
---
About the Author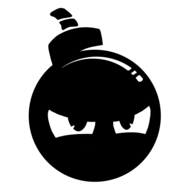 MemberZone,
MemberZone is a forum where our readers can submit articles talking about thier opinions on the latest news in multiplayer gaming. The opinions of the author do not necessarily represent the opinions of MMOBomb.com or its staff.
---
Read Next
💣 Feature |

Firefall Live Stream!
The NDA is dropping and MMOBomb wants to give you your first look inside Firefall if you haven't been lucky enough to get into the beta. Join us on our official Live Stream page twitch.tv/mmobomb on Friday April 6th at 4 PM Eas...
By MMOBomb Staff - 11 years ago
You May Enjoy