Rappelz Under Hacker Attack (MemberZone)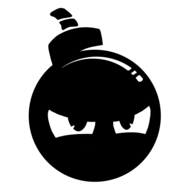 By
MemberZone
,

As a player of Rappelz, and it being a rather large online gaming community, I feel I need to get this information out to all news sources that will accept it, and follow up with their own investigation. For the last year Rappelz has been under attack from Ruppee sellers and Hackers. It has escalated to the point where 1/3 of the entire community at minimum, across servers has been hacked. We have a currant wait time of over 3 months to get any restoration, with a policy of 2nd hacking's NOT being restored, and the community has had NO word other than a minimal acknowledgment that there is a security breach in the Gala security.
The forums have been littered with "Ive been Hacked" threads for months now, and has come to the point where they have heard ALL the hack post's to one thread to try and minimize the exposure to the rest of the community. The forum admin. have, I assume, been instructed to do damage control but have no information on the process that is being taken to fix the issues the game has at the moment.
Through efforts of the community we have started to identify fences for hacked items in game, but the account locks still come too slow. At which point they DO lock the fence account down there is another wave, less than 24hrs later of new hacks to replace the lost gear and player property.
The community has started a petition (http://www.change.org/petitions/stay-open-until-every-issue-is-fixed-247) that sends daily emails to the company as well as the CEO Jikan Jung and co-founder Sean Yoon, as well as players sending personal emails to the public Facebook pages of each. The only response we have received is that our efforts may be doing more harm than good, and this was said by what seems to be the ONLY GM left at Gala-Lab.
So far the Game Co. has done nothing to slow or prevent the hacking that is crippling this game BUT is never short on a new and exiting item for sale in the cash shop. It clearly seems that the company is more concerned with the short term income from cash shop sales than long term success of the game in this market. We don't know what else to do as a community other than make it know to all the major publications, in hope that any investigation on your parts will bring light as well as spark a much needed fire to correct the problems in such an interesting and fun to play game. Also, as one of the primer gaming publications, i thought it´s your place to be informed so you may in turn inform your readers of the pitfalls of this game.
by Rusty
About MemberZone: Our readers opinion is very important to us and they have a lot to say, that's why we have a section on MMOBomb called MemberZone. That's the place to broadcast your voice. Send us your bomb here or contact us via email.
---
About the Author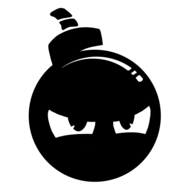 MemberZone,
MemberZone is a forum where our readers can submit articles talking about thier opinions on the latest news in multiplayer gaming. The opinions of the author do not necessarily represent the opinions of MMOBomb.com or its staff.
---
Read Next
You May Enjoy