Reactions: The Day Before Gameplay Trailer Actually Releases, And It's Underwhelming To Say The Least
This game was actually slated to release this month until just a week ago.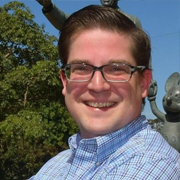 By
Michael Byrne
, Editor in Chief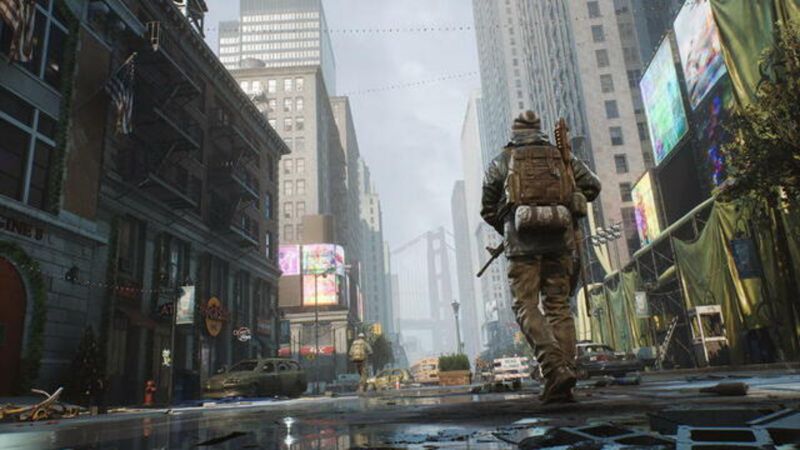 After teasing the gameplay trailer's release yesterday in their official Discord, Fntastic was ready to go earlier, setting the gameplay trailer for their upcoming zombie survival game The Day Before loose on the world today.
After a slightly over 1 hour delay (ironic, but also totally on brand), the team did, in fact, actually release a gameplay trailer. After the slightly less than 10 minutes of actual gameplay finished, I saw many of the same comments floating around on YouTube and in their Discord.
The "gameplay" appeared very scripted, the textures in some areas seemed off, where is the UI, is this a walking simulator... To say the trailer was underwhelming would be pretty apt.
Don't get me wrong, I personally don't really expect any game in this genre to be groundbreaking or anything. The Day Before is no exception there. Survival game with zombies... you already have a good idea of what you'd probably be in for with just that description.
At the end of the video, however, I was kind of stunned that this game, until a week ago, was actually slated to be released this month. Flatly, it isn't ready, and if the team thinks it is (or thought it was until last week), then they can't expect this game to do gangbusters after the initial morbid curiosity of many fades.
The gameplay video show two "players" (presumably) walking through the typical "ravaged city" environment. The UI is basically nonexistent. That could, of course, be by design. We do see flashes of what looks to be a stamina bar at the bottom and a fire type/ammo count in the lower right occasionally, but they fade when not sprinting or firing.
The entire 10 minutes sees the death of 7 zombies, with a small pack of zombies being flat out avoided. All zombie deaths are at range. We get to see their "growl then run" animation, but they are dead long before we ever get a good look at the character models, any melee attacks they have (or the player has), or any other details. In short, our guides are never in even a speck of danger.
Other features shown include a crafting/gun customization menu (literally 1.5 minutes of menus in the "10 minutes" of gameplay), a small 4-digit code puzzle on a location's alarm panel (which seemed to do nothing in the trailer besides stop the alarm noises, which could have gameplay implications we just didn't get to see), some sprinting, some crouching, some aiming down sights, and a weird flashlight that seemed to be coming from the center of our female guide's chest... yeah, it had no visible source since they really never rotated the camera all the way around the player character.
Opening some doors, looting, yeah, we saw all that too.
To be fair, it's FAR more than we've seen from them to-date, and if you wanted a good walk around look of the world, you're probably pretty ok with what was shown today, and it's alright to be so!
That's the thing though, I don't expect a whole ton from these types of games, but when you reveal gameplay and most of it seems to just be a scripted (but seemingly actually player controlled) walk down a few streets with minimal else shown, I think you are just begging for people to be miffed.
It looks like an average DayZ clone right now. Maybe a little sharper on the graphics due to tech improvements, but it doesn't really deliver the "yeah, I'll check that out when it releases" vibe.
About 15 minutes after the trailer, we also were treated to a 40-second "short" video.
You're not going to believe this.
As if in an attempt to "prove" that this was a game and someone can actually play it, we saw a video of someone "playing" it on the PC.
That's it. No voice, text, nothing.
Just the game running on a monitor that a guy was looking at and "playing" with a mouse and keyboard. I'm not even going to try and take the time to analyze if the mouse movements match what is happening on the monitor, I'll leave that to others who are no doubt doing exactly that right now.
Yeah... "proof" that game is real I guess, if not, then I'm not sure why the hell that video was dropped.
I guess we'll see in November, maybe. The best part is both trailers ended with a splash screen asking us to "Add to Wishlist"... when the game is still delisted from Steam over a trademark dispute.
Check out that fun "short" video below.
---
About the Author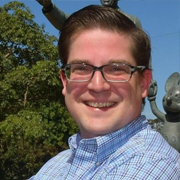 Michael Byrne
,
Editor in Chief
Mike "Magicman" Byrne has been a part of the MMOBomb family for years and serves as the site's current Editor-in-Chief. His love for MMOs and gaming in general has led him to covering games for numerous gaming websites including Gamebreaker TV and XIV Nation where he proudly displays his fanboy flag for FFXIV:ARR.
---
Read Next
You May Enjoy