Square Enix Apparently Has No Economists On Staff, Can't Figure Out F2P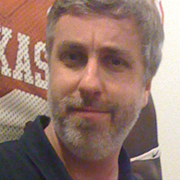 By
Jason Winter
, News Editor

Damion Schubert, Lead Designer on Star Wars: The Old Republic has a blog.
I didn't know that until yesterday, when someone on my Twitter feed pointed me toward a recent entry where Schubert analyzes last week's news regarding the subscription model announcements for The Elder Scrolls Online and WildStar.
The first point to take is the usual "These views are mine (meaning Schubert's) and not representative of BioWare or Electronic Arts." With that in mind, he acknowledges WildStar's noble attempt to at least "try something different," while being somewhat less kindly to ESO and Final Fantasy XIV, whose director Naoki Yoshida offers the following defense of subscriptions:
With free-to-play, because you're selling these items, you'll have months where you sell a bunch of stuff and you make a lot of money in that one month. But it's all about what happens during that month. Next month, the person who maybe bought $100 worth of items in the last month could purchase nothing at all. You don't know what you're going to be getting, and because you don't know what you're going to be getting, you can't plan ahead. You don't know how much money is coming in. If you can't plan ahead, then you can't keep staff, because you don't know if you'll have enough money to pay the staff next month.

Schubert responds by agreeing that F2P is difficult to predict. His company is actually very conservative with its guesses and is pleasantly surprised when they routinely exceed those expectations. Commenter Eric "Dalmarus" Campbell adds:
Obviously I can't give actual numbers, but I can definitely say that while I was at ArenaNet, Guild Wars 2 was also doing just fine. Like… really, really fine. I think the pure subscription model is dead, even if some companies aren't willing to concede yet.
What Yoshida seems to be saying is, basically, "If we didn't have a subscription, like those pure F2P games like SWTOR or B2P games like Guild Wars 2, we would have no idea how much money we might bring in in a given month."

Psst, Yoshida-san... there are these people who work for big, serious companies who create these things called "projections." Some of them even work for F2P game companies and know the market you're in. You should look into hiring one or two.
Yoshida's logic also collapses under the most basic scrutiny. If you have, say, one million players paying your sub, you'll make $15 million that month. That's great. So, how do you predict how much you'll make next month? What if you have more players? Or fewer? How about when an expansion comes out? How many copies will you sell? How many more people will come back?
Really, does this head-in-the-sand mindset work anywhere else than in subscription-based services? This isn't even a "F2P is better than subs" argument, it's about basic logic and how poorly the man in charge of a multi-million dollar property understands economics.
Imagine you owned a restaurant. How are you supposed to predict how much money you'll make in a month? Better charge every customer $15, no matter what they order!
Running a business is hard. I don't dispute that. Forecasting revenue is one very hard aspect of that. I would like to think Square Enix has people who are capable of doing that kind of hard work. If Yoshida's words can be taken at face value, though, I guess they don't.
---
About the Author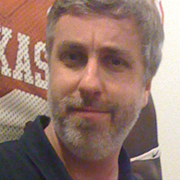 Jason Winter
,
News Editor
Jason Winter is a veteran gaming journalist, he brings a wide range of experience to MMOBomb, including two years with Beckett Media where he served as the editor of the leading gaming magazine Massive Online Gamer. He has also written professionally for several gaming websites.
---
Read Next
You May Enjoy