Up, Up, And Away! Our Super-Powered Preview Of Trove's Next Expansion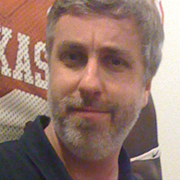 By
Jason Winter
, News Editor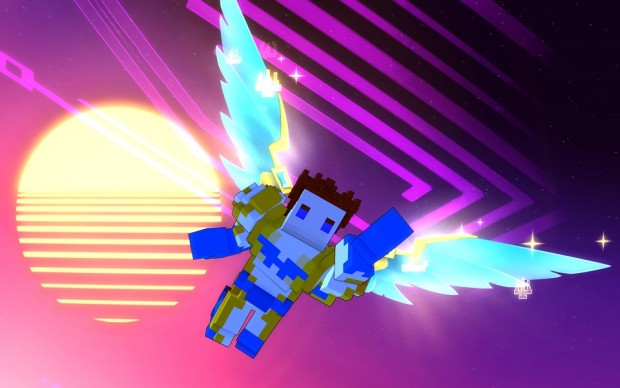 My glowing city sleeps, the faint buzz of neon the only sound. Without warning, a piercing howl echoes off the glass-and-metal monoliths. A great shadow materializes on the horizon. It dashes forward, covering vast spans in terrifying strides, and as it comes into focus, I know one thing is certain: The city may be slumbering but my vigilance never sleeps.
OK, so I won't be employed as a comic book writer anytime soon. But that's the (rather overdramatic) kind of thing you'll experience in Trove's latest update/expansion, Heroes. A neon city! Superheros! Giant rampaging villains! Oh, and dragons you can ride, because Trion Worlds loves giving people dragons to ride.
Super, man
Trove Senior Producer James Karras and Animator Ted Sanger started our demo session by first telling me about how well Trove was doing and their plans for worldwide domination – not like a supervillain, I'm sure. Karras told me that Trove has over 15 million registered players worldwide and will launch in Japan on PlayStation 4 later this spring, while an open beta is currently underway in China.
The pair took me for a ride through the new expansion, the bulk of which takes place in the city of Luminopolis. It's a sub-biome of Neon City, which, despite its name, was rather drab and boring up to this point. "It wasn't super-exciting," Karras admitted. "We really wanted to take some time to revamp this zone and use it as a place to put some really cool new features. And so you'll see now that it's a lot more bright, a lot more colorful, rather '80s inspired, and it actually lives up to its name." Later in the demo, they showed me the setting sun, which definitely took on a Miami Vice-type quality as evidence of the city's '80s-ness.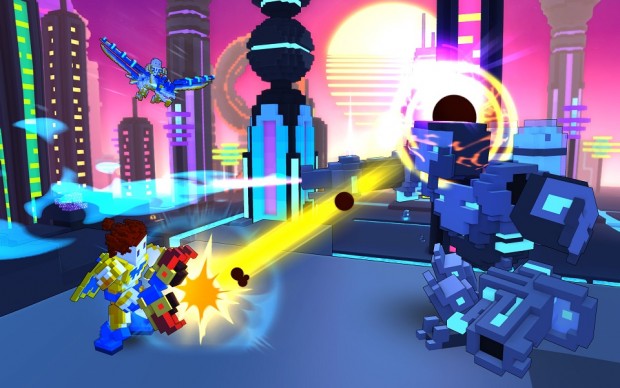 As for story, there are two factions at war in the city: the Amperium (bad guys) and the Resistors (good guys). You'll fight for the latter as the former, led by the Ampress C4SS-NDR4 – pronounced "Cassandra" – pose a massive threat to the city and those who would seek to protect it. These include Mega World Bosses (MWB), a new element to Trove, and part of the challenge system, in which a new threat emerges every hour, one of which could be a giant MWB like C4SS-NDR4 herself. "You'll get this big, kind of kaiju-like message across your screen: 'Imperium Attack!'" said Karras.
A city with this level of danger needs heroes, and that's where Trove's new class, the Vanguardian, comes in. The Vanguardian is your classic good-guy-in-pixelated-tights-and-cape – though you can outfit him with a darker, more sinister, costume or even a retro "hero of the past"-style outfit – who fights, for truth, justice, and the Trovian way. He's equally adept at melee and ranged combat, fighting with fists and eye beams, and he can swap modes to prioritize one fighting style over another. Oh, and he can go super-fast and smash into the ground, damaging foes and knocking up blocks. "I used that for an hour one time," Karras said, "just building a tunnel with it. Even though it's not super-efficient, it's super-fun."
"We'd been talking about doing a new class and a new weapon type (fist weapons) for a long time," added Sanger. Superheroes seemed like the natural fit for such a weapon type.
What about dragons, though? There have to be more dragons, right? In this case, there are two mounts, one each themed around the Amperium and Resistors. They also double as Magriders, so you can ride them along any tracks you have laid out. It's a literal case of "how to train your dragon."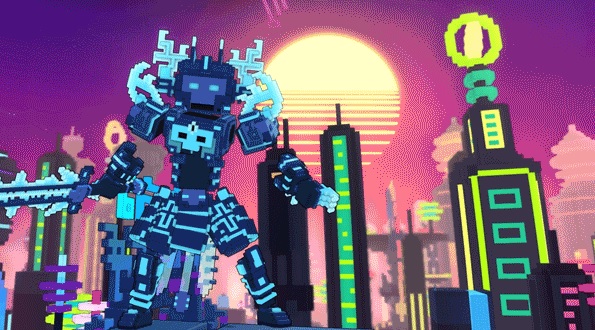 A heroic legacy
If you're not an uber-player, you'll still have something to do. "There's something for all levels of players in Luminopolis," said Karras. "It's a really good expansion for people to come back and check out the game." Even the MWBs are suitable for all players. They take one damage from every hit, so both high- and low-level players can contribute to the villains' defeat.
Victory yields a Sentient Shard, which is the key component in crafting. As usual with Trove, most of the cool new stuff – the Vanguardian class, the dragon mounts, and various other gear and costumes and a beacon you can craft to summon a MWB to your own Club World – can be purchased in the shop or crafted in-game. You'll need to visit one of Luminopolis' Resistor outposts and use a Resistor Crafting Bench to get access to all that sweet loot, or craft the spotlight fixture for your club world, which has the Resistor workbench on it. You can also access adventures from the outposts as a means of getting experience for your exploits in this city of heroes.
Yeah, I had to ask about that. The expansion seemed to be distinctly reminiscent of a particularly well-known and much-loved shuttered MMO, and Karras told me that was no accident. "Not only do we have some former City of Heroes players, but we have some former City of Heroes developers. They got super-geeked-out about it, super-excited. There is some definite City of Heroes-inspired stuff that players will note. They'll get some of that nostalgia."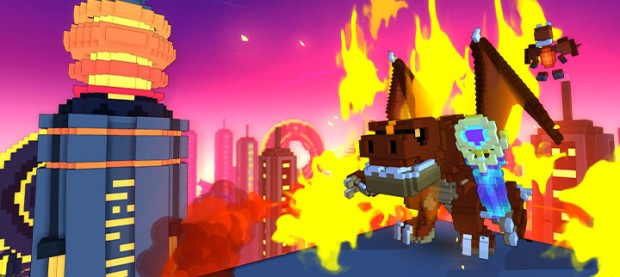 The final thing the team wanted to make sure we covered was the new and improved welcome screen and revamped daily bonus structure. UI changes don't make for the sexiest topic, but Karras was quite effusive about the changes. There's a lot to do in Trove, and the new welcome screen "focuses down to a couple things to show off to people." That includes new daily bonuses, giving each day a theme, such as "Shadow Day," "Gathering Day," "Gem Day," and so on.
The demo was obviously focused on the big beats in the expansion, but Karras and Sanger found a little time to talk about some of the other changes and additions coming in Heroes. There's a Dracolyte class revamp and the usual quality-of-life and stability fixes, as well as a fix that reduces download time. "They just made the packet smaller somehow," said Sanger. Given the theme of the expansion, it was probably a shrink ray.
Trove: Heroes goes live March 27 for all platforms (PC via Steam and Glyph, PlayStation 4, and Xbox One).
---
About the Author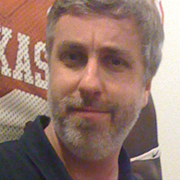 Jason Winter
,
News Editor
Jason Winter is a veteran gaming journalist, he brings a wide range of experience to MMOBomb, including two years with Beckett Media where he served as the editor of the leading gaming magazine Massive Online Gamer. He has also written professionally for several gaming websites.
---
Read Next
You May Enjoy