Cozy Comfy Multiplayer: Embark On An Epic Ocean Adventure With Raft
Work together to survive on the open seas.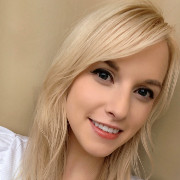 By
Aspen Pash
, News Editor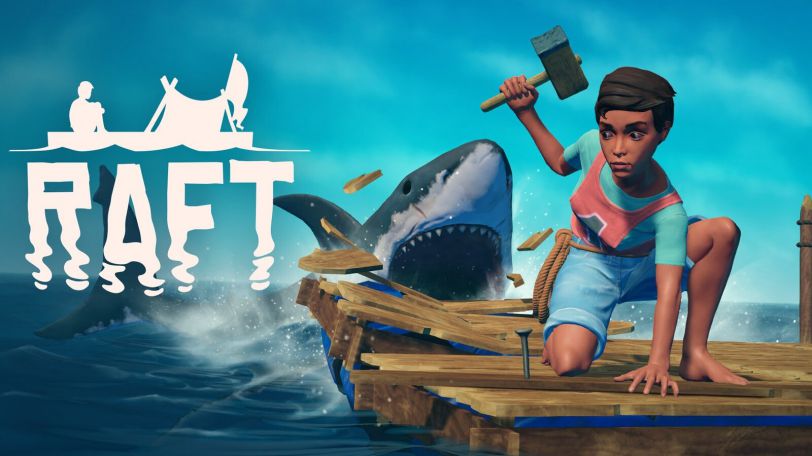 Welcome back to another week of Cozy, Comfy Multiplayer! This week we will be talking about a game that came out in early access in 2018, but even now, in 2023, the game still has a lot to offer to anyone who is a fan of the survival game genre. So, let's talk about the epic oceanic adventure that is Raft.
Raft is an open-world survival video game developed by Redbeet Interactive and published by Axolot Games. Raft allows you and your friends to enter into an epic adventure aboard a small raft adrift in the vast ocean. Players have the option of going on the journey alone or with friends. Together or alone you must work hard to battle and survive the perilous voyage across a vast ocean filled with beautiful reefs and terrifying man-eating sharks. Players will need to gather debris, scavenge the ocean floor, and build a floating home that will soon provide all the luxury of living on land.
Players start the game on a small raft with nothing but a hook made of old plastic attached to an old rope. Players are left with no food or water and will have to work fast early on in order to survive. Together or alone, players will need to gather resources and build a floating home that will help them survive. Resources are tough to come by at sea, and because of that players will need to use their handy hook to catch whatever debris floats in the waves. If players are brave enough they can even dive beneath the water and scavenge for more useful items.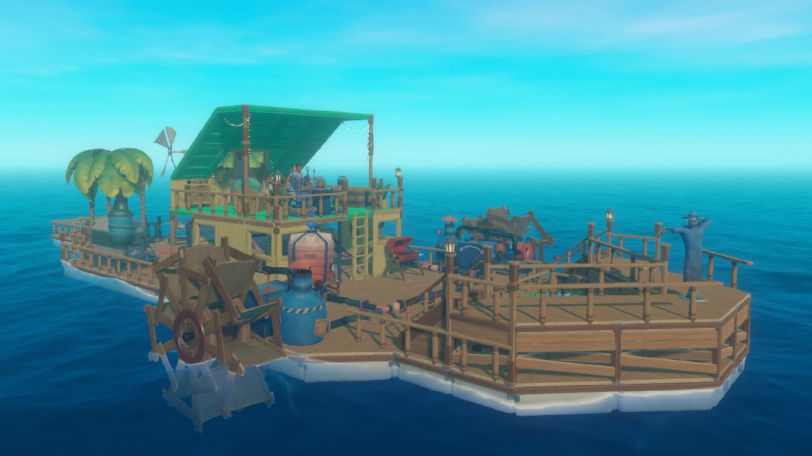 As your raft expands, players will be able to add a wide range of craftable items that will make life a whole lot easier. From farms to water purification systems, Raft has a wide range of items that can be made using the items found in the ocean, or on a few small islands that players can stumble upon during their journey. Once players gather and build enough, they may be fortunate enough to make a small radar system. With this and some coordinates, players will be able to find big loot and rare blueprints that will allow players to make bigger and better improvements.
This game, for the most part, is relaxed and very stress-free… well, unless you run into the man-eating sharks… but for the most part, it's just a lot of exploring, crafting, and of course, surviving.
The game is simple in design but holds an incredible satisfaction as you watch your raft grow and expand and life becomes easier and easier with each passing day. Players who play long enough may even be able to uncover an interesting narrative that can be slowly pieced together by following coordinates with the radar system.
If you think this game sounds like the game for you, please feel free to check it out on Steam, or watch the trailer below.
---
About the Author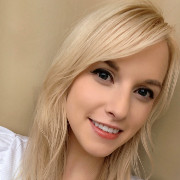 Aspen Pash
,
News Editor
Aspen is an avid gamer and Twitch streamer currently residing in Japan. She is most attracted to games narrative design and is a huge fan of player choice in games. If Aspen is not playing games, she is most certainly writing about them.
---
Read Next
You May Enjoy