Top 7 Underrated MMO You Should Show Some Love In 2023
Join us as we count down 7 games that deserve more love!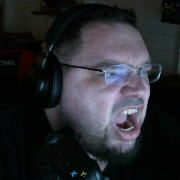 By
Troy Blackburn
, News Editor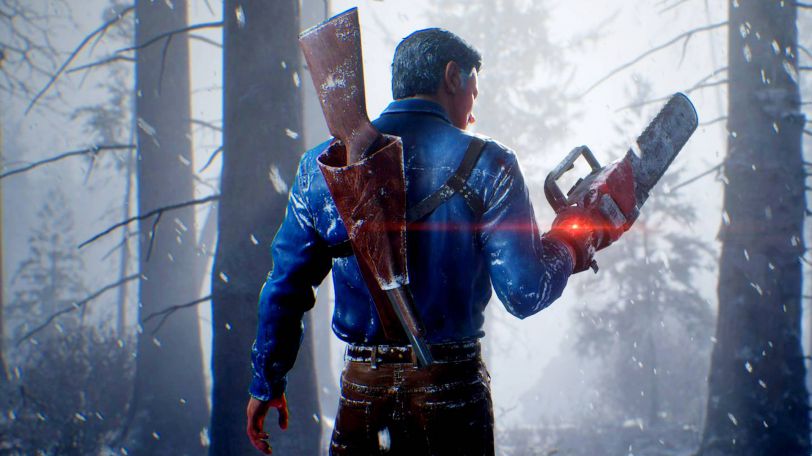 In today's list, we're looking at 7 MMO/multiplayer games that, in our opinion, are vastly underrated and deserve way more attention than they get. For one reason or another, these games have just never caught on with the mainstream audience. Whether it be an older game engine or being overshadowed by bigger names, these games don't get the attention we think they deserve. Well today is their day, because we are shining a light on some of our favorite games that you should show some love in 2023.
Star Trek Online
In Star Trek Online you can live out your Starfleet fantasies, serve the Klingon Empire, or choose your allies as a Romulan. None of those fit the bill for you? Then just create your own unique alien species and engage.
STO features fantastic space combat which allows for many types of ship builds that you can utilize to conquer your enemies. Ground combat has a bit of a bad rep around the MMORPG universe and, admittedly it's not always where the game truly shines, but it does have serviceable tab targeting or action-style combat depending on your preference for ground combat.
While the game engine is a bit dated and graphically Star Trek Online isn't going to blow you away, the storytelling and adventures you can have in a universe full of callbacks to your favorite TV shows or movies is a Trek lover's dream. Yes, a Star Trek fan (we won't get into "Trekkie" vs "Trekker" here) will get the most out of the game, but if you're looking for an MMORPG that tells its story in a series of episodes that continue from one to the next with great space combat, you should be looking at Star Trek Online.
Dungeons & Dragons Online
Everything you want out of a Dungeons & Dragons game in MMORPG form. That's how I'd describe Dungeons & Dragons Online to someone who hasn't played before.
Create your very own character by choosing your race, starting stats and abilities, and begin your adventure. Along the way, you will run into familiar settings and enemies. A long-time D&D player will feel right at home. Plus, as we talked about in our previous list of Top 10 games with the best customization, you continue choosing and gaining abilities as you continue your epic quest to be a true hero. Or antihero, we don't judge here, play how you want.
A small warning here though as getting VERY deep into the game may require a few cash shop unlock purchases.
Warlander
Warlander is one of my favorite first-look games I've played for MMOBomb. In every match, you can switch between a warrior, cleric, or mage. Each class comes with a set of abilities you can choose between to tweak the gameplay to your liking and, along the way, you will gather improved abilities and gear.
The game does admittedly suffer from some issues with matchmaking and balance right now, as the reviews will quickly tell you, but I thoroughly enjoyed the gameplay of pushing to siege the enemy fort while defending your own. Balance and matchmaking can be easily improved with patches (hopefully), but if your game doesn't have a fun factor then it will be hard to salvage. My opinion is that Warlander does have that fun factor and, with more player feedback, could go from a good game to a great game.
Sector's Edge
Now we jump from one of my favorite first-look games I've covered, to my all-time favorite; Sector's Edge. This is a voxel-based shooter in which everything and everyone you see can be shot and destroyed.
There was a scene in one of this game's trailers where an entire central section was destroyed and multiple stories of the structure fell to the ground. That looked cool in the trailer, but when it happened in an actual game I was playing and recording it was freaking epic.
The gunplay feels really good and the weapon variety is there. The game is still in early access beta, but sadly the player numbers have really dwindled down since my time covering the game. It simply gets overshadowed by bigger games with bigger budgets. This is by far the most fun I've had playing a TDM shooter and I'd love to see it rise up and get the recognition it deserves.
Hunt: Showdown
From the makers of Crysis comes Hunt: Showdown, a first-person PvP bounty hunting game with heavy PvE elements. It combines the thrill of survival games with extraction gameplay and matchmaking.
While the other games on this list are all free-to-play, Hunt: Showdown does come with a box price, which can be a barrier to entry for many players looking for this type of shooter. It's easy to find F2P games similar to this one.
What Hunt: Showdown has over many other free-to-play MMO shooters is a level of polish both graphically and in the gameplay loop. Hunt down your target, survive other players and the environment, then get the heck out of there. It's ultra fun and deserves way more attention.
Lord of the Rings Online
It's the mother of all fantasy IPs and you can play it for free. What's not to like about Lord of the Rings Online? Choose your favorite fantasy race and enjoy the choice of multiple classes with something for everybody.
Few games still contain the feel of a living, breathing world when you play them, but journey through LOTRO long enough and you will find a welcoming community who just want to escape their everyday real life and enjoy their time in Middle-Earth.
Lord of the Rings Online has been going since 2007 meaning there is tons of great content to enjoy and familiar areas from the stories to explore. Whether you want to explore the Shire as a hobbit or delve into the mines of Moria as a dwarf, the world is there for you to explore.
Evil Dead: The Game
If you like 4v1 survival games then Evil Dead The Game is definitely one you should check out. Set in the universe of the Ash and the Evil Dead series of films and shows, Evil Dead: The Game does a fantastic job of portraying the strife and fear one has running from or fighting deadites. Plus it manages to get the sense of humor just right along the way. Add on the 40-player battle royale they just added to the game, and you're running out of reasons to not check out the game.
Yes, it's on the Epic Store, but as much as we all may bemoan using Epic, we have to admit that we all have some games over there that we like to visit from time to time. I think Evil Dead: The Game is worth downloading the Epic Store for and is grossly underrated in the 4v1 survival genre.
That's our list of the Top 7 underrated multiplayer games you should show some love in 2023. Do you agree or disagree with any of the games on this list, and what is your most underrated multiplayer game be it shooter, MOBA, MMO, or MMORPG? Let us know in the comments section below. We'd love to hear what you think.
---
About the Author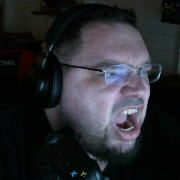 Troy Blackburn
,
News Editor
Troy "Noobfridge" Blackburn has been reporting on the video game industry for over a decade. Whether it's news, editorials, gameplay videos, or streams, Noobfridge never fails to present his honest opinion whether those hot takes prove to be popular or not.
---
Read Next
You May Enjoy