Hmmm... Maybe I Was Wrong About Wayfinder A Few Months Ago
Server issues aside, the game's pretty good.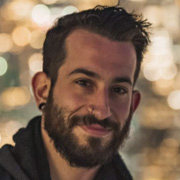 By
Matthew D'Onofrio
, News Editor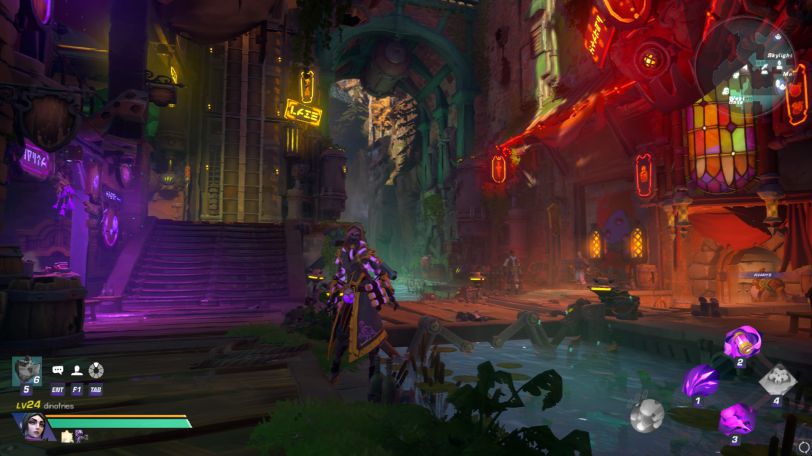 Back in May, I wrote an article after playing Wayfinder during the closed beta test. My impressions were that Airship Syndicate's new online multiplayer action RPG was "fine." Wayfinder lacked depth and polish, plus offered limited customization. The gameplay was too simple, and the enemies were not that challenging. Also, I said the game's graphics were half-baked and outdated.
Boy, was I wrong...for the most part. Now before I get into why, please know that I am very well aware of the countless server issues Wayfinder has experienced since its Early Access launch last week. The time I've waited in the queue far exceeds the time I spent actually playing the game. On top of that, the random disconnects with no grace period for reconnecting is appalling (something the team still says they are working on).
Believe me, I share your frustration, fellow Wayfinders. This is easily one of the worst game launches ever, and it's not unreasonable to feel like you're paying these developers to test their lackluster servers.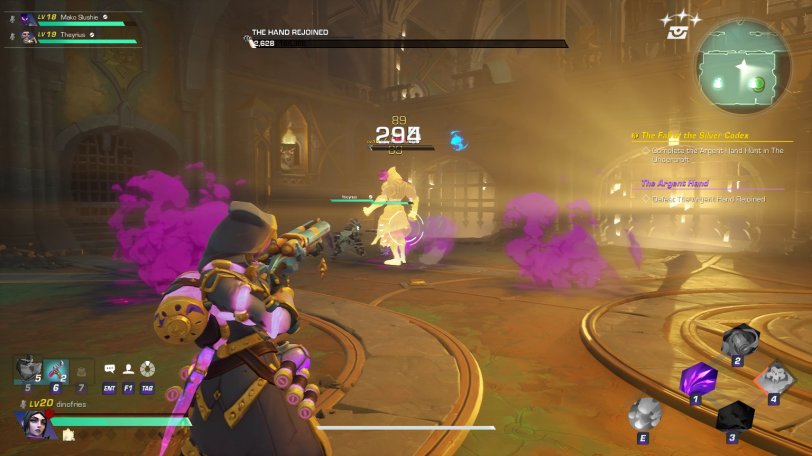 Anyways, the game is good. I'm totally addicted. The gameplay is still simple, that didn't change, but turns out mastering your character and whatever weapon you're using is where things get complex. And the enemies actually get seriously difficult as you progress. The bosses especially are far from a cakewalk, with interesting mechanics to learn in order to win, and the dungeons are just neat. That being said, if you don't like grindy games, you won't enjoy Wayfinder. The core gameplay loop is really just running through dungeons and bosses over and over again at harder difficulties, and the "open world" leaves a lot to be desired at the moment.
Now let's talk about the graphics. Not sure if Airship Syndicate put the game back in the oven or if I didn't have my glasses on when I played the closed beta because wow. Wayfinder looks stunning. There's nothing half-baked and outdated about the graphics. While it's more annoying than insightful to run from NPC to NPC to grab the next quest — clicking furiously through the endless dialogue — strolling through Skylight is a treat for the eyes. I want to live in this cyberpunk fantasy world. (Although the rent is probably too high for me in this housing market.)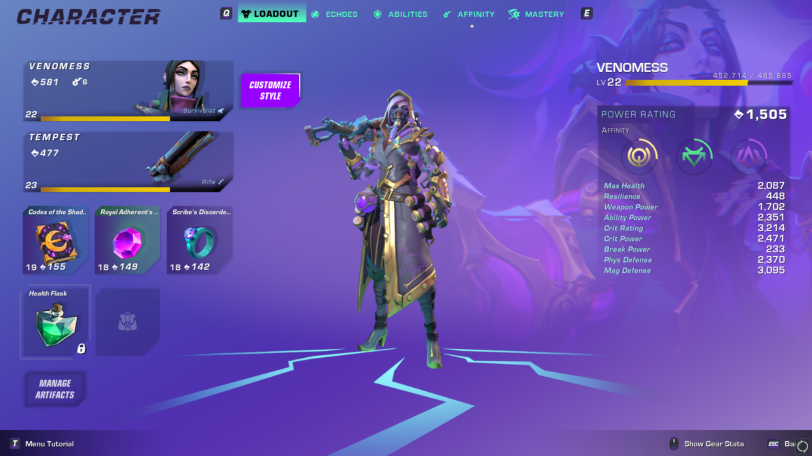 As for the customization though, it is still limited. I wish we could make our own Wayfinders, but the game does allow you to mix things up with dyes, changing your character's color scheme. I'm glad things go just a bit deeper too, allowing players to alter the color of specific parts. Also there's a handful of armor pieces to change, extending customization just a little bit further. Plus, there's weapon skins, trinkets, and charms. I made it work I suppose, making my main girl Venomess look like a total badass.
So yeah, Wayfinder is cool. If it wasn't for the server issues, I would absolutely recommend dropping the $20 for Early Access. However, the game still needs serious work. For example, there's no quest markers on the map, so you're running around like a chicken without a head in the Highlands often just following waypoints, and trying to party up with friends you make is an absolute nightmare due to unintuitive instances.
Hopefully the developers fix all these basic features before the official launch, in addition to repairing their dumpster fire servers. All things considered, I'd say Wayfinder is worth keeping an eye out for, because the bones of this game are strong.
---
About the Author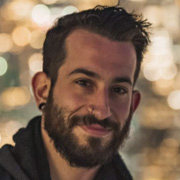 Matthew D'Onofrio
,
News Editor
Matthew "dinofries" D'Onofrio is a writer, content creator, podcaster and — most importantly — a gamer. With such a strong passion for video games and a severe case of FOMO, it's no surprise he always has his finger on the pulse of the gaming world (And won't shut up about it). On the rare occasion Matt's away from a screen, you'll find him strumming away on his acoustic guitar or taking care of his cat Totoro.
---
Read Next
You May Enjoy