Top 10 Pros And Cons Of Playing A Brand New MMORPG
Here's the good and the bad of new MMORPGs.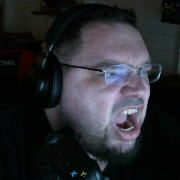 By
Troy Blackburn
, News Editor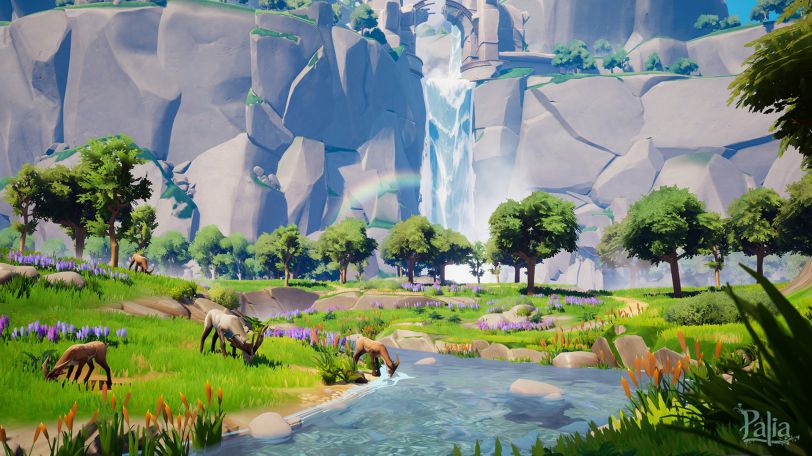 A new MMORPG can be one of the most exciting things to happen to us MMO gamers. It's a chance at a fresh start in a new world. There are plenty of things to look forward to in new MMORPGs, but there's also some not so great things when jumping into a brand new one. Let's take a look at the pros and cons of jumping into a brand spanking new MMORPG.
Pro: A New World To Explore
Maybe the best thing about a new MMORPG is the brand-new world to explore. There are mountains that need climbing, valleys that need discovering, and caves that need delving, all for the first time. You never know what might be just around the next corner when jumping into a brand-new MMO.
Con: You're Starting Completely Over
There's something to be said about all the hours you've poured into your current favorite MMO, and it can be hard to give all of that up. The memories, achievements, and rewards you worked so hard for won't carry over to a brand-new MMORPG. For many, this alone keeps them from trying out new MMOs when they come out.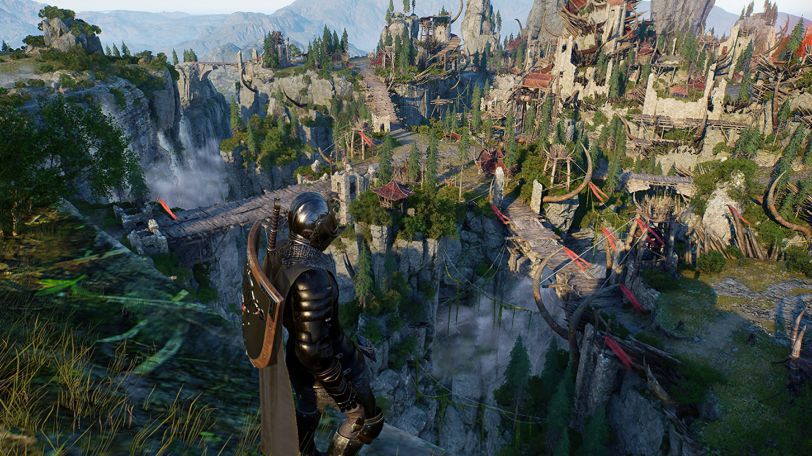 Pro: Everyone Is On A Level Playing Field
When starting a brand-new MMORPG no one has the advantage. We're all on equal footing starting at level 1. Sure, some will level and accomplish things faster than others, but that feeling of being on a level playing field at the beginning of your adventures is something you just can't get with an existing MMO.
Con: Your Friends Might Not Switch MMORPGs With You
I've been here. That next new MMORPG hits the market and it's everything you want in an MMO. The setting is just right, the graphics look amazing, and the systems are new yet familiar. The only thing missing is your friends. Just because you jump to a new MMO doesn't mean all of your existing friends will. You may have to find a whole new group to run with.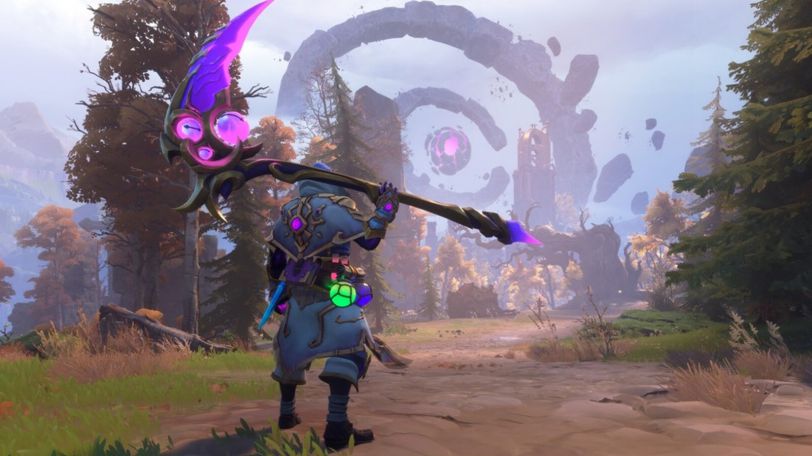 Pro: New Technology
New MMOs often bring new tech along with them. Whether it's a system in-game or a backend feature that really helps the game along. As new MMOs come out, technology is constantly improving. Newer servers, cross-platform, integrated voice chat that actually works. Whatever it is, new MMOs often bring something new and updated to the table.
Con: Missing Features
Unfortunately, new MMORPGs don't always launch with all of the features you might expect or be used to in your older MMOs. Take New World for example. We're still waiting on something as basic as mounts in that game. Sure, you can say it was a "design decision" to not have mounts, but what good MMORPG doesn't have mounts? Luckily they are coming to New World, but sometimes you'll have to be patient for some features other games might already have.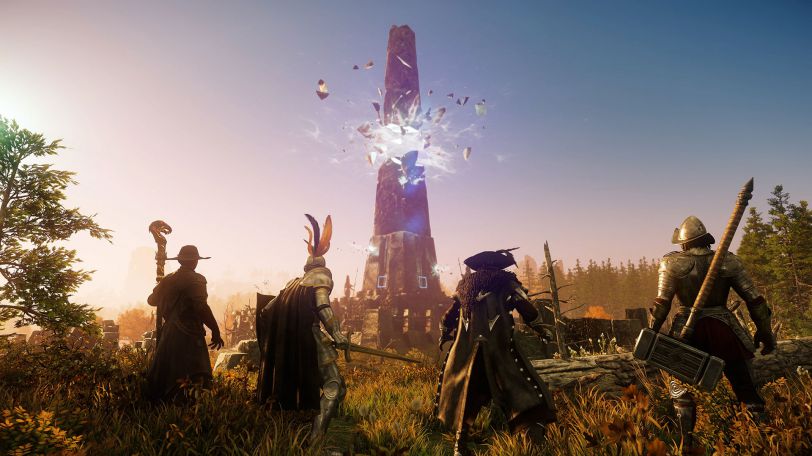 Pro: Updated Graphics
While this might not be the case 100% of the time, new MMORPGs often come with newer game engines. This often means that the game looks amazing graphically. Just look at all the Unreal 5 engine MMOs we've been teased with over the past year. They all have one thing in common; they all look amazing.
Con: Uncertain Future
There's something to be said for playing an MMO that's been running for years. You know what to expect, and you can be fairly certain your game isn't going anywhere anytime soon. A new MMORPG, no matter how much you love it, could turn out to be a flop, and the life span for flop MMOs seems to be getting shorter and shorter. See anything with Bless in the name.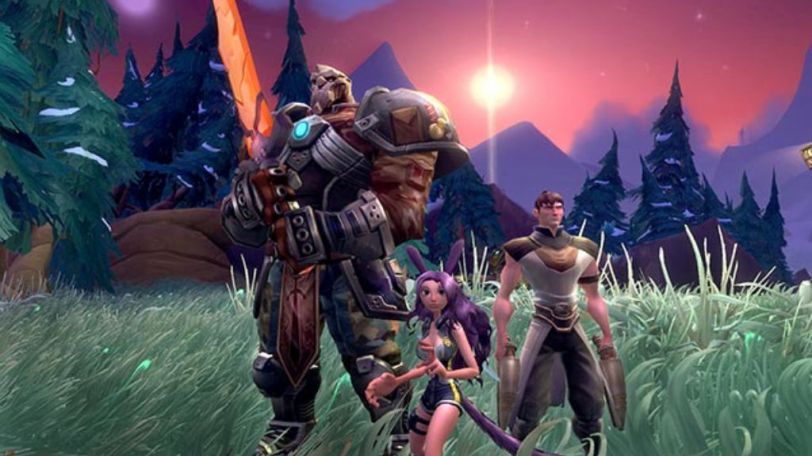 Pro: Good Communication From Devs
When new MMOs hit the market there's typically fairly good communication from the devs, after all, they need to engage you in their game, and these days part of doing that is engaging you outside of the game. Want to know when that next big update will be? You'll probably know soon. Problem with a bug? It'll most likely get acknowledged and some sort of time frame for a fix given. Devs have every reason to keep communication lines open at the launch of a new MMORPG.
Con: Cash Shops Are Becoming Even More Egregious
Sadly, the trend of cash shops in MMOs is only becoming more prevalent, as in it's kind of weird now if they don't have one. With more cash shops come more ways to get you to spend money in said cash shops. Bag space, action bars, outfits, battle passes...we've seen them all in cash shops. Even if the things offered in the cash shop aren't that bad, games like Palia, which admittedly has a cosmetics-only cash shop, and Black Desert Online still charge exorbitant prices for those cosmetics. The more money we spend, they more they'll want. It will never be enough.
And that's our list of the Top 10 pros and cons of playing a brand-new MMORPG. What's your most and least favorite part of playing a new MMO? Let us know in the comments.
---
About the Author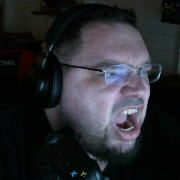 Troy Blackburn
,
News Editor
Troy "Noobfridge" Blackburn has been reporting on the video game industry for over a decade. Whether it's news, editorials, gameplay videos, or streams, Noobfridge never fails to present his honest opinion whether those hot takes prove to be popular or not.
---
Read Next
You May Enjoy