Interview: Shedding Some Light On RuneScape's New Blood-Soaked World, DarkScape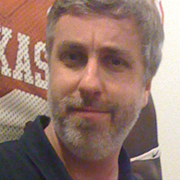 By
Jason Winter
, News Editor
RuneScape took a bold and daring step last month, introducing a new hardcore PvP rules set server called DarkScape. It's an intriguing move for one of the MMO genre's most venerable titles, so we posed a few questions to Senior Producer Conor Crowley to get a feel for just how dangerous things were...
Jason Winter (JW): Put simply, why do this? Did the idea and desire for DarkScape come from players, developers, or some combination thereof?
Conor Crowley (CC): The idea has been on our collective minds as developers for quite some time. We frequently considered options to improve the player versus player (PvP) aspect of RuneScape, and repeatedly came back to the idea of PvP-only worlds for players, or an isolated mini-game.
DarkScape is an opportunity for us to explore entirely new concepts and mechanics with the community in a game world that has matured over nearly 15 years. It also changes the main reason for engaging with the game. Crucially, it won't drastically alter the game our current players know and love in RuneScape.
JW: RuneScape is, shall we say, not the newest kid on the MMO block :) Do you think that made something like this easier or harder to pull off? Is it something that an older engine handles well?
CC: Using RuneScape as a starting point for DarkScape was a tremendous advantage. We have players who are familiar with the brand but haven't played in a while, coming back because they have fond memories and are interested. We have over a decade of weapons, stories, items and other content that we can repurpose to craft DarkScape into a new experience.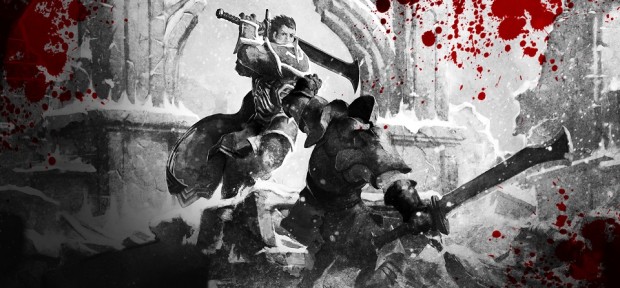 We also have a huge amount of experience in delivering new content for this engine and, over the past 15 years, we have developed a robust infrastructure to support large-scale MMOs. There are challenges of course – there's a lot of content that changes when a player can die anywhere – but these are surprisingly minimal and we have already seen the game grow in user numbers.
JW: Your web page says there are "low, mid, and high-risk regions, each with their own economy." Explain the economic system in a little more detail, if you could.
CC: There are a lot of different items and resources in RuneScape. The surface of the game world, Gielinor, has no significant level-locking, so items from all levels of the game are dispersed across it.
DarkScape has changed all that. Resources have been consolidated into single locations. Travel between areas has been restricted and multiple independent player trade markets have been set up. This has meant that items have different values in different locations, and there is an opportunity for players to exploit these differences to make their fortune. It's been incredibly interesting to see the markets start to populate.
The regions also have different levels of guards to keep players safe. In the low-risk areas, guards patrol to keep you safe. In mid-risk regions there are only guards in the cities, and in high-risk parts of the world there is no support. This has resulted in different feelings throughout DarkScape and is stimulating some very interesting activities!
JW: Suppose I'm a PvE carebear (big stretch, I know). This sounds like something new and interesting to try, but I'm intimidated by it. Any tips for new players, who want to dip their toes into the water but don't want to have their butts handed to them 20 times in their first five minutes?
CC: First things first: Don't worry too much if you find you are dying, as you only lose the items you were carrying at the time of death. At first, those objects won't be too difficult to replace. It's also worth remembering that we also have some support for first-time players. Our low-risk areas are patrolled by guards who will attack players who start fights, which means you can start the adventure in relative safety. Your first actions are still important, however.
DarkScape will guide players to some early quests that provide starting weapons and a brief introduction to how combat works. As long as you don't give a valid reason, then others probably won't take you out. I would still get ready to die though, a lot. It's part of the experience and ups the excitement of even the most basic tasks in game.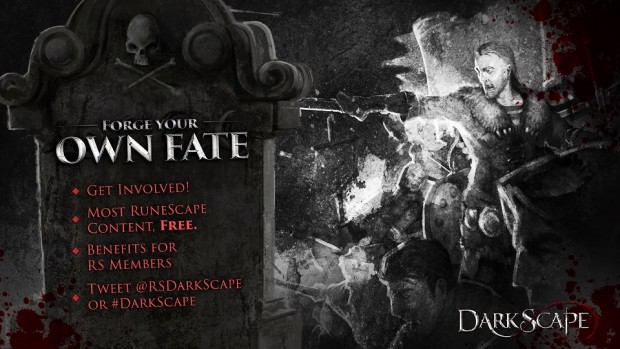 JW: You say that development on DarkScape will be influenced by the players -- "Where it goes next is up to you… adapting it to your actions." Is this like the typical additional development that goes into an MMO or something different and more player-focused?
CC: We have had the benefit of learning how to use analytics to understand how players interact from our experience with RuneScape. We have huge amounts of data being fed back to the development team about the health of the game, including things like item usage, interactions, and quest completions. As well as this wealth of information, we are very active in the various community channels like our forums, Reddit, and Twitch.
We have also been hosting almost weekly live Q&A streams with players to discuss upcoming changes. This is what will drive DarkScape in the future. We will make significant changes based on how everyone uses the content. This could be anything from the removal of a way to train your character, the development of a feature, or supporting how the community use the game. All of this will be driven from the players. The earlier you get involved, the more impact you can have in shaping the game.
JW: Give us a good story or anecdote of something exciting you've done in DarkScape. In other words, sell us on how awesome this is!
CC: I was trying to answer this but I found the most appropriate answer from one of our players, badcopz, in a Reddit post:
DarkScape is so exhilarating and has so much more depth thanks to the option to attack another player always present.
I've witnessed extortion on the jetty of Karamja; criminals living in the jungle, then being hunted by vigilantes protecting the fishermen.
I've had a rooftop battle with someone wishing to steal from me, in which we had an exchange befitting a movie.
I've been struck down in the streets of Port Phasmatys, losing an hour's worth of quest items. I've killed attackers and taken their weapons, yet I've also lost my own. Why? Because the option to attack is always there. Like the real world, moral choices are now determined by people rather than prohibitive game code.
Like the real world, you have those who wish to steal regardless of their victims and those who follow their own rules. DarkScape is the wild west [sic]. We as the players are determining the law in a lawless land.
I can't really put it better than that. DarkScape has changed the dynamic of a game that so many people remember and has made it exhilarating to be in. The whole team is delighted with how the community has embraced what we have made.
---
About the Author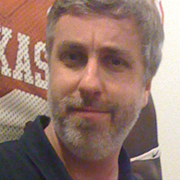 Jason Winter
,
News Editor
Jason Winter is a veteran gaming journalist, he brings a wide range of experience to MMOBomb, including two years with Beckett Media where he served as the editor of the leading gaming magazine Massive Online Gamer. He has also written professionally for several gaming websites.
More Stories by Jason Winter
---
Read Next
Chatting with Scott Shicoff, Lead Designer for Neverwinter, is always fun.
By Michael Byrne - 8 years ago
You May Enjoy
Celebrate by earning rewards in the 'Renegade Rally' campaign.
By QuintLyn Bowers - 1 week ago
Nuverse's parent company is winding down its gaming arm.
By Troy Blackburn - 1 day ago
Update 2.5 will add new gear and conent later this year.
By QuintLyn Bowers - 1 day ago
It's a showdown of the top monetization models out there.
By Troy Blackburn - 3 days ago
CAST Parts, suits, weapon camo, and more.
By Troy Blackburn - 6 days ago
Snow is falling over Taborea.
By Troy Blackburn - 1 day ago