Interview: Round 8's Jason Park Chats Bless Unleashed PC, "Scam" Accusations, And Giving The Game A Chance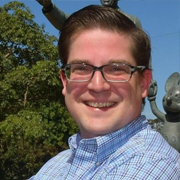 By
Michael Byrne
, Editor in Chief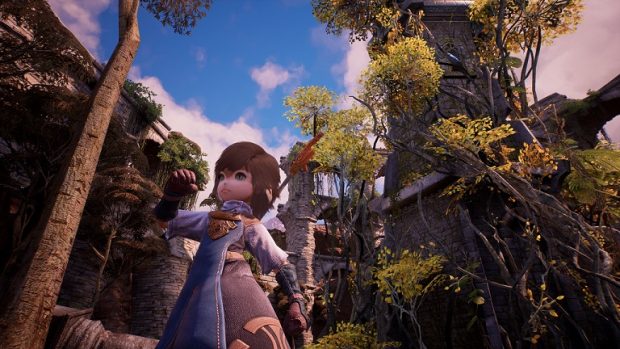 It's been an odd climb for Bless Unleashed. Being announced as Bless Online was just starting up, the "console only" MMORPG set in the Bless universe garnered some negative feedback right away as angry Bless Online players felt that Neowiz was taking potential resources away from their game that just launched and clearly had issues. At the time, Neowiz was quick to point out that Bless Unleashed was being developed by a totally different team, Round 8 Studio, and that the game wouldn't divert any resources from Bless Online. Fast forward a few years and Bless Online is a thing of the distant past, Bless Mobile has shut down in Korea and isn't faring very well in other regions, and Bless Unleashed has come full circle from its Xbox One launch and will release on PC this Friday.
Given the rocky road, accusations of the IP being more scam than game, and the tumultuous path Unleashed has been on, we sat down (via emailed and translated questions) to interview the Head of Round 8 Studio, Jason Park, to see just how PC launch was being handled, talk about the rough road the IP has trod, and see if they ever answered the question of Bless Online players receiving compensation in Unleashed posed a Q&A/FAQ post the team put up last year.
MMOBomb (MMO): Welcome! Can you introduce yourself to our readers and give us a sense of what you do day-to-day on Bless Unleashed? Titles are great, but what does a studio lead actually do each day?
Jason Park (JP): That's a hard question to answer -- let's say that I'm just here to make sure everything gets done, and that the team has a unified vision for making a great game!
MMO: Bless Unleashed has had a very unusual development path. First Bless Online launches and we find out another team is working on this console game Bless Unleashed ... then Online closes and we fast-forward to Unleashed now getting ready to launch on PCs. Was a PC release always part of the plan or did this just seem logical after the demise of Bless Online?
JP: For us it was about finding a way to make it up to the fans of Bless Online. We know Bless Unleashed is just an overall better game, and we think we've learned a lot since launching it on Xbox to the point where we think the PC players will really enjoy the experience.
MMO: You are getting ready to launch on a platform where many still feel burnt by Bless Online and the teams at Neowiz. What are you doing to assuage the concerns of players that feel left out in the cold after buying into and supporting Bless Online just to have it shuttered and a different console game be made while it happened?
JP: Neowiz is a very large company, and they own the Bless IP. While we were making Bless Unleashed at Round 8, we didn't have any insight into the inner workings of Bless Online. We just knew we were tasked with making a great game with the Bless IP for consoles. So to those folks who feel burnt by Bless Online, we ask you to simply try Bless Unleashed when it launches on PC on August 6th -- it's free!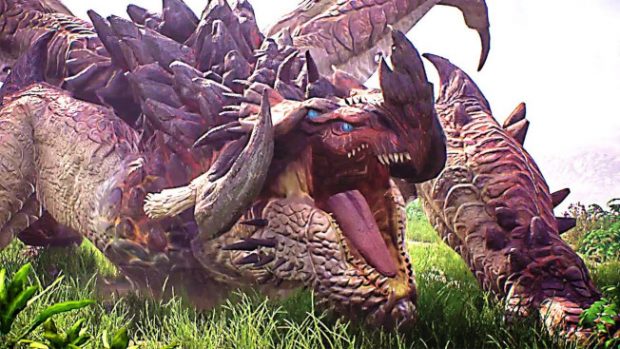 MMO: You have Founder's Packs for the console versions of Unleashed. Will you be selling those for the PC version, too? (Questions were submitted before they announced the PC Founder's Packs.)
JP: Yes, Founder's Packs will be available for purchase on the day of the Steam official launch. Note: Pre-purchase/pre-order for the DLCs is not supported.
MMO: Will those that purchased Bless Online PC packs receive anything if they opt to support Bless Unleashed?
JP: No, there is no special reward for former Bless Online players. But there is also no purchase necessary to play Bless Unleashed.
MMO: What is the team's response to posts and conversations online that call anything Bless-related a "scam" given the not-stellar track record of the IP over the years?
JP: The Internet uses words to express their frustration. We can't blame them. The best we can do is make the best game we can and hope people like it.
MMO: Looking back at Unleashed's development and console launch, a big deal was made about Unleashed being developed specifically for consoles. Looking at the PC launch, how has the game had to change with PC entering the picture?
JP: There are too many changes to list - it's why we've had so many betas and posted so many updates on Steam and through press releases. Your best bet is to play it yourself, and take a look on the 6th!
MMO: How has the team approached the different control scheme and UI needed for PC? A simple port just is not going to cut it here, I would imagine.
JP: Because Bless Unleashed was originally developed based on the console platform, we did expect feedback in regards to the UI during our previous PC CBTs. One of the main goals of our CBTs was to receive these direct user feedback and improve the game upon it, rather than working on the UI based on our sole thoughts. Therefore, as many users are aware, we have improved the UI immensely based on the feedback provided, and we are confident that users will enjoy the upgraded UI in time for our official launch!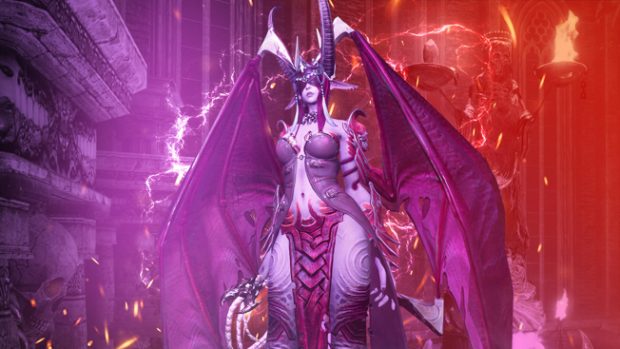 MMO: My own impressions of Unleashed on consoles was initially positive, but then really started to go downhill when the grind set in. I know a lot has changed in the game since then though, so what kind of experience can new PC players (or returning console players) expect when they boot up?
JP: Diverse parts have been modified so that the game feels more complete compared to the Final Test. In terms of combat, mechanisms have been strengthened so users can feel the unique personality of each Blessing, and what users may feel as "grinding" has been reduced so they can experience and enjoy the endgame content cycle faster. As a result, it will be easier than before, but we believe users will be able to have a better experience by going through the powerful level-up experience and feeling the character growth.
MMO: You are self-publishing the PC version of Bless Unleashed. Why didn't you team up with Bandai Namco again on the PC version?
JP: Bandai Namco has been an invaluable partner with Bless Unleashed's console editions. We chose to self-publish the game on PC, but Bandai Namco will remain the publisher on the console versions.
MMO: With different publishers, will the PC version have a different level of support or a different cash shop than the console version of Unleashed?
JP: In terms of a cash shop, we are preparing to have the same structure on both platforms as much as possible, taking into consideration the game service period, economy, user's needs, etc.
MMO: Does having different publishers mean we are unlikely to ever see cross-play or cross-save in Bless Unleashed?
JP: The biggest factor is whether there is a policy that allows and authorizes cross platform cross-play. Next, it's important to integrate the service operation method between Bandai Namco Corporation and Neowiz. This part is still under constant discussion, so we ask for your understanding that it is difficult to give users a definitive answer in the near future. However, because this is a question constantly asked, we will take it as a subject for continuous review.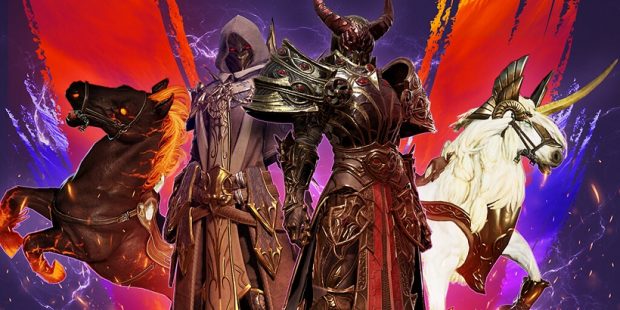 MMO: What was the biggest challenge in getting Bless Unleashed onto PCs?
JP: Definitely would have to say the UI/UX because like we mentioned, Bless Unleashed was originally developed based on the console platform. However, users who experienced the previous CBTs would know but we have immensely upgraded and improved the UI/UX to the point where we can confidently say that PC players won't experience any critical inconveniences.
MMO: What is one thing you want players new and old to walk away from this interview knowing about the future of Bless Unleashed?
JP: Bless Unleashed is an MMORPG that pursues heavy action. Because it is an action game, there are classes where users can completely control and show off their skills as much as they want, but there are also classes for users who don't have good action skills, so we recommend trying out the various classes and finding the one that best suits your preference.
We want to thank Jason Park for taking the time to talk with us. If you want to give Bless another chance, the PC version of Bless Unleashed launches on Steam Friday August 6.
---
About the Author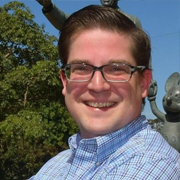 Michael Byrne
,
Editor in Chief
Mike "Magicman" Byrne has been a part of the MMOBomb family for years and serves as the site's current Editor-in-Chief. His love for MMOs and gaming in general has led him to covering games for numerous gaming websites including Gamebreaker TV and XIV Nation where he proudly displays his fanboy flag for FFXIV:ARR.
---
Read Next
You May Enjoy