Interview: Survarium's Past, Present, and Future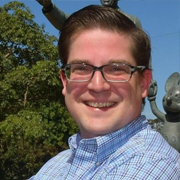 By
Michael Byrne
, Editor in Chief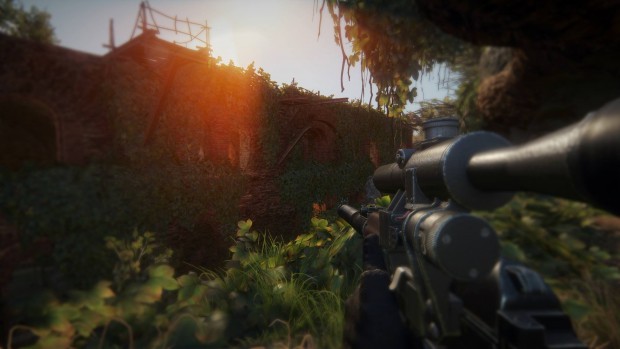 Survarium, the free-to-play shooter from Vostok Games, has been receiving updates like crazy over the last 6 months or so. While we've covered each of those updates as they came out (and usually had a giveaway to go with each one) I wanted to spend some time with the team and find out exactly what makes Survarium tick and where it's headed in the future. This past weekend I chatted with Andriyash Kozlovsky, a PR Manager at Vostok Games, to get the scoop on where the game has been and where it's going in the future.
Magicman (MM): First, can you introduce yourself and tell our readers a bit about what you do day to day on Survarium?
Andriyash Kozlovsky (AK): Hi everybody! I'm Andriyash Kozlovsky, a PR Manager at Vostok Games. I am the guy who frequently torments the Mmobomb's editorial team with offers to share the site visitors with the latest news on online shooter Survarium (https://survarium.com/en/game) or to arrange a bonus-keys giveaway. I certainly appreciate your team's interest in our project's news.
MM: Survarium has been around for a while, what separates it from other shooter games in the free-to-play market? What makes it unique?
AK: You are right, at the moment there are many free-to-play titles in the market and it's important to stand out from the rest. Survarium's approach would not be an exception here. The PvP mode is still being actively developed, yet we believe our game already can offer some unique distinctive features. For starters, let's mention the player in Survarium can perish not only from an enemy bullet, but also from the damage inflicted by anomalies frequent on the game maps. This said, you should not keep away from the anomalous zones completely as it is there where you can obtain artifacts boosting your character's powers. Remember: a timely used artifact can shake the balance of battle in your favor.
The possibility to modify characteristics of weapons and gear is another glaring feature of Survarium. For example, the player can increase the weapon's rate of fire, modify his boots to increase his running speed as well as improve your health regeneration by tweaking the outfit. The modification is enabled with the help of spare parts that you can obtain by using a bonus code we distribute at MMOBomb now and then.
It's also worth mentioning that with the release of Survarium 0.40 update the in-game system of weapon modules got introduced, which added even more variety to your modification possibilities. The modules impact both the looks and characteristics of your guns. For example, by installing a laser sight you decrease the scatter of fire when shooting from the hip, the vertical grip would lower the recoil and so on. A variety of play modes already at the stage of PvP is another peculiarity of the game. By the way, some of these modes are unique in the market.
In fact, the story of how Survarium could be interesting to the players can be continued, but we'd rather invite the players to check out the game for themselves.
MM: Survarium has seen about 4 major updates in just over 6 months. That's a big push for new content. What's changing so fast about the game?
AK: Indeed, a lot has changed in the game for the last 6 months. Unfortunately, the interview format would not let reveal all the changes in detail, so let's focus on the most noticeable ones. On top of the modules system mentioned above, I would highlight the completely overhauled user interface. We did our best to make it more user-friendly, visually attractive and up-to-date.
Also with the 0.41 update a new graphics renderer became available. The players can activate it in the game's settings. In this case the performance will grow considerably. The new renderer was developed specifically for the lower-end computers and notebooks with built-in graphics cards, such as Intel HD4000. That said, we've introduced daily ratings in Survarium where players contest for the top spots in one or several nominations available. We described just a few recent introductions. For more detailed information we invite the readers to check out the video overviews of the latest updates. We also recommend subscribing to Survarium's YouTube channel to stay up-to-date on the latest project news!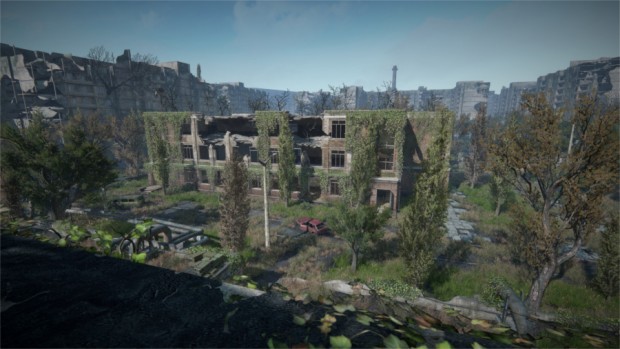 MM: The latest update made the game easier to access for lower end PCs. Has this led to an increase in players?
AK: I would say with the introduction of the new renderer the owners of slow PCs and notebooks who previous were unable to play Survarium due to low fps rates can finally start enjoying the game. At this moment it's not all totally smooth and finished, but we are polishing it here and there as we speak. For example, with the last couple of hotfixes we resolved the problem of lengthy loading of textures and most of the critical errors yielding crashes. By the way, we invite you to check out the efforts of our engineers by watching a video comparison of the old and new graphics renderer performance.
MM: The latest update also added the "Heroes of the Day" rating system. Tell us a bit about it and how it is being received by players.
AK: We wanted to introduce a proper ranking system to the game for a long time now. With the recent update we finally could advance in this direction.
At the moment Survarium offers daily rankings in three nominations available to the players:
- Best player
To occupy a prize-winning spot the player needs to gain more scores in a battle than other players.
- Killstreak
In this nomination players with the longest killstreak in a battle compete.
- Winstreak
Gain as many victories in a row as nobody else to win this nomination.
When you top-score in one of the categories you get a bonus to experience, reputation and silver. As well as a unique badge displayed next to your nick in the game.
The in-game ranking system will be evolving with the subsequent updates.
MM: Your recent letter on Steam says that PvP is about 80% complete and while it does mention PvE, it doesn't go into any great detail. Can you elaborate on your PvE plans for Survarium?
AK: We plan to gradually introduce the PvE elements in Survarium. Within the next 12 months we'd like to introduce co-operative playthrough experience as well as non-player characters (bots). Possibly other cool new features too, but let's keep those a secret for now. All should happen in its due time.
MM: Six months ago is when your team really started to address performance issues for a while but this led to being stuck behind some big issues for a while. Are these resolved now so that content can start becoming a bigger factor in future updates?
AK: Yes, six months ago we set some challenging targets and most of them have already been achieved. Still, with the introduction of new graphics renderer we have to resolve numerous stability issues right now. This has been a top-priority task and we expect to finalize it shortly. Our next plans would be to step back from the technological improvement and start moving more in the direction of expanding the in-game content.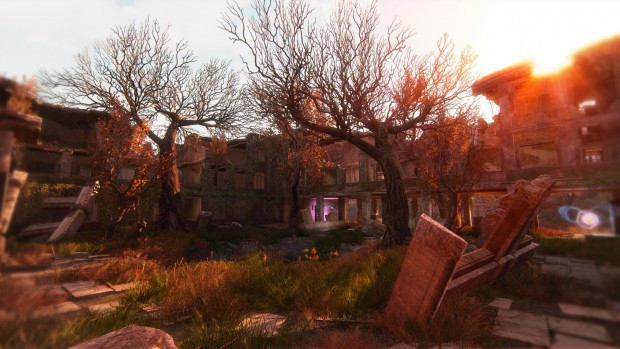 MM: What is the status of Freeplay?
AK: As of today the Freeplay mode is in its basic state: we have the concept document ready, the preliminary technical tests and evaluations have been made, art concepts of monsters have been done. It should be noted that currently we work on Survarium with a small team of developers. The forces we have right now are enough to keep improving the PvP part of Survarium and gradually integrate the PvE components. Yet our resources are absolutely insufficient to deliver the Freeplay mode in the near future. We are hoping the positive dynamics and general increase in the number of players following the recent updates 0.40 and 0.41 will allow us to gradually expand the team and speed up the development.
MM: Any target for an official release date yet?
AK: Let me remind the readers that Survarium is an online game. Therefore, from our point of view the notion of 'Game Release' is a point hard to fix in the case. The game is constantly being updated and this will be continued in future, all to improve and change Survarium for the better. Therefore let's target the release date as the day when players are able to play all the initially announced play modes.
MM: What does Survarium do to avoid the "Pay to Win" title?
AK: You know, we always smile when someone is calling Survarium a pay-to-win game. For sure those guys haven't spent enough time with the game to get to know it well enough. Let me give you a couple easy examples. When buying a set of premium gear the player receives bonuses to earning extra in-game currency and reputation with his faction, so as he's able to play on higher levels – all this to save him time to upgrade and develop his character. Yet, he does not receive any advantage in the form of bullet-proof outfit and a gun mercilessly wreaking havoc on his opponents. Or here's another one. With the help of premium currency the player can install modifiers and modules on his weapon straight away. This said, the modifiers can also be purchased with standard in-game currency and weapon modules get unlocked as you kill more opponents with your gun.
Therefore, as you can see it's hard to label Survarium a pay-to-win game. We are more focused to ensure that in such competitive mode as PvP the player's skills matter more than slick guns or gear.
My thanks to Andriyash Kozlovsky for spending some time with us!
---
About the Author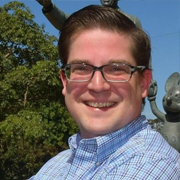 Michael Byrne
,
Editor in Chief
Mike "Magicman" Byrne has been a part of the MMOBomb family for years and serves as the site's current Editor-in-Chief. His love for MMOs and gaming in general has led him to covering games for numerous gaming websites including Gamebreaker TV and XIV Nation where he proudly displays his fanboy flag for FFXIV:ARR.
---
Read Next
You May Enjoy