Interview: Talking PoE 2 And Conquerors of the Atlas With Grinding Gear Games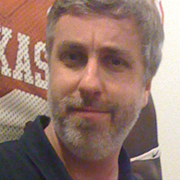 By
Jason Winter
, News Editor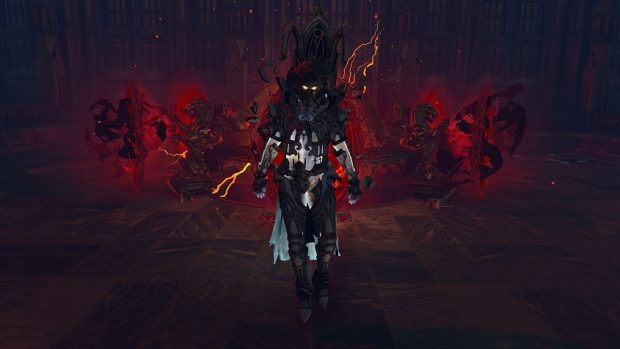 Grinding Gear Games had a lot to announce about Path of Exile at last month's ExileCon. We did our best to cover it all, but when you're announcing a new expansion, new game, and even a mobile version, there's only so much you can squeeze into a few news articles.
So we reached out to the source: Managing Director and Knower-Of-All-Things Chris Wilson to learn a little more about how the two games – Path of Exile and Path of Exile 2 – will co-exist, as well as to get a few more details on the Conquerors of the Atlas expansion that's going to be coming out on Dec. 13.
MMOBomb: Will PoE 2 use the same launcher? We speculated that it might, and that you'd have the option to create a character in PoE 2 the same way you can currently choose from the standard league or the current expansion league.
Chris Wilson: Absolutely. When you create a new character, you have the choice of which storyline you want to play through, and then you make a character in that storyline.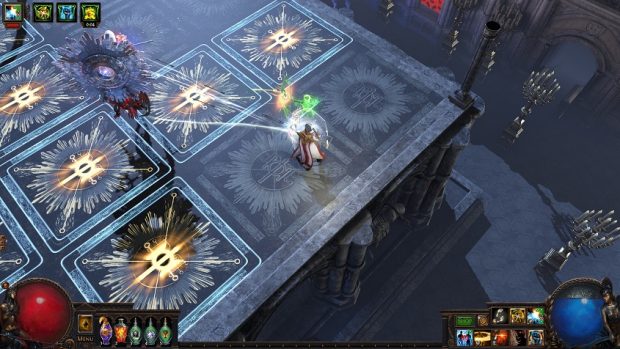 MMOBomb: You said that when new skills are added, you'll be able to use them in both PoE 1 and PoE 2, and that the games will share the same endgame. Considering how skills are slotted differently between the two games, as well as the new Ascendency classes, one would think there would be cases where you'd have to treat them differently so as not to cause imbalances in one or the other. Or is it really that simple?
Chris Wilson: Game systems changes like the new skill system affect both campaigns, and we're investigating ways that players can unlock Ascendancy Classes from one campaign to be used in the other. Our goal is that the two campaigns are moderately well-balanced against each other, so that players don't favour one over the other, but we'll probably target the Path of Exile 2 campaign being a little shorter. This is both because we have received feedback that it takes too long to get to maps currently, and because we want players to prefer the Path of Exile 2 campaign for new character creation (as it's a newer, better experience).
MMOBomb: Along those same lines, how will that work when you redo some large aspect of the game, like how you're handling bows in Conquerors of the Atlas. Will it be a relatively simple task to implement those changes across both games?
Chris Wilson: Balance changes like these affect both campaigns. In this way, the old one continues to be modernised as we improve systems in Path of Exile.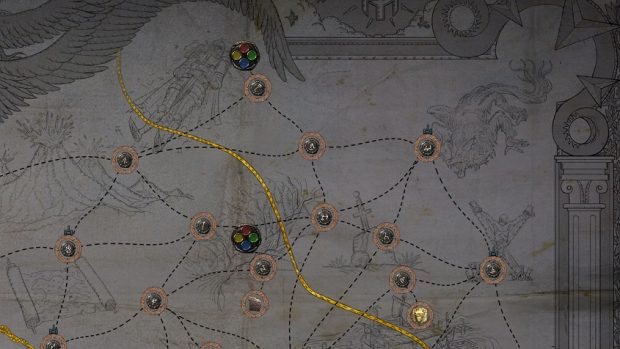 MMOBomb: Conquerors of the Atlas marks yet another major modification to the Atlas of Worlds, which seems to get a major shake-up once a year or so. Is this intentional, in that you've always expected to overhaul it regularly, or is it more something you do in response to how players are using it?
Chris Wilson: Yes, we find that we need to shake up the endgame every year or two in order to stop it becoming boring. Players are spending a lot of time in the Atlas, so new objectives, new bosses and new rewards are vital to keep their interest up.
MMOBomb: I know we've talked about this before, but you've a) put on a convention; b) reworked the Atlas; c) created a new challenge league; and d) are working on a PoE 2, which you had a good chunk of available at the convention. This seems like an insane amount of work for what's still a small-ish company, so how are you getting it all done? And how much of a break is everyone getting for Christmas?
Chris Wilson: We're trying to work smart, plan things far in advance, and use programmatic solutions to stuff wherever possible. The team has also grown quite a lot -- we're at 145 people now, which feels large for us at least. People can take as much time as they want off over Christmas (or whenever suits them), so I'm hoping people get a decent rest and a chance to enjoy the New Zealand summer with their families.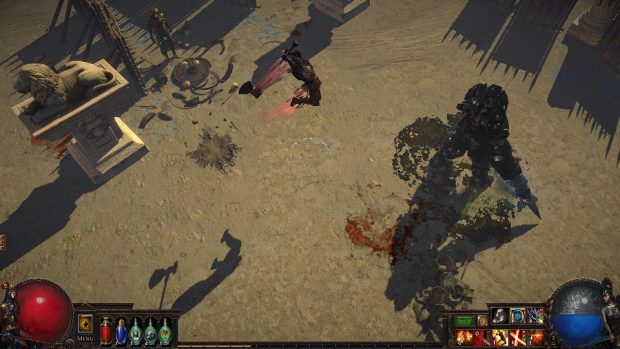 MMOBomb: You said that Conquerors' endgame will be more challenging than before. I was going to ask something about whether you'd ever consider making things simpler, so as to appeal better to the non-16-hour-a-day grinders, but I realized that maybe that's never going to be your intent. The way people compare your game to the Diablo series and its relative simplicity makes me think that you're going for that "hardcore" crowd, while Blizzard is aiming more at a more mass-market, "casual" crowd. Does that seem about right to you? Is that your overall vision for Path of Exile?
Chris Wilson: We certainly do skew a bit more towards hardcore gamers, though have been pretty successful at converting midcore gamers to hardcore ones. There is also quite a large casual contingent who never make it through the endgame, but instead enjoy the easier earlier parts of Path of Exile.
MMOBomb: Part of your top-tier package for ExileCon included a BBQ at an GGG employee's house. How did that go? And did anyone beat the Shaper (you) in the card game at ExileCon?
Chris Wilson: The Ultra VIP dinner was really cool. It was great to meet such passionate players and to hear their stories. Path of Exile touched everyone in a different way, it seems. Yes, 49 people managed to defeat The Shaper in the card game!
Thanks to Chris Wilson for taking the time to field our questions!
---
About the Author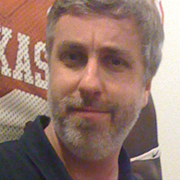 Jason Winter
,
News Editor
Jason Winter is a veteran gaming journalist, he brings a wide range of experience to MMOBomb, including two years with Beckett Media where he served as the editor of the leading gaming magazine Massive Online Gamer. He has also written professionally for several gaming websites.
---
Read Next
You May Enjoy