The SpearHead of E-Sports: League of Legends and It's 1 Million Championship Viewers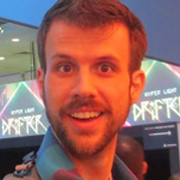 By
Michael Dunaway
, News Editor
I was one of the lucky few to have actually ventured to the League of Legends Season 2 World Championships. And while the word "venture" may make it seem like it was a long journey filled with perils on the way it unfortunately amounted to me taking a taxi with some friends about 12 miles away, hardly epic.
Still as the 8000 others and I filed into the Galen Center Arena at the University of South California and eagerly awaited the start of the championship it dawned on me, "this is a big freaking deal". After all just a few days earlier Riot Games announced that over 32 million people played League of Legends actively each month. 32 million! That number in itself is staggering, but the question remained "how many people actually care enough about League of Legends to watch the Championship?"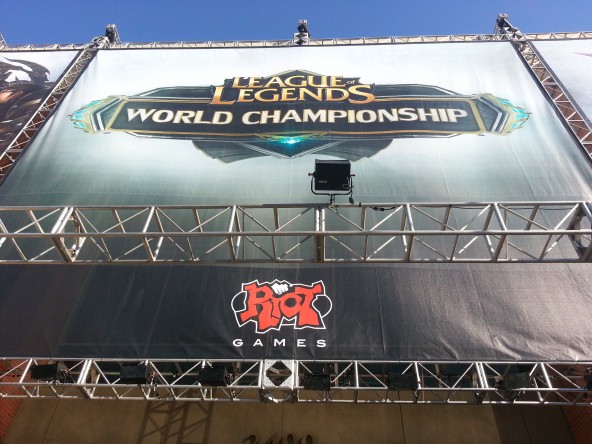 Riot reported the numbers this week and its a lot more than you might have expected. At peak Riot reported over 1,154,000 unique people watched the event through the stream. That is not counting TV numbers from outside the US. Once you factor those numbers in you get more than 8,282,000 unique viewers! WAAAAATTTT!?
The number is astounding for any sports broadcast, let alone an E-Sport. It's safe to say that Riot has really tried to bring E-Sport to a level of mainstream unheard of in the western hemisphere. And while esports in general may not be a new thing, with quake tournaments dating back over a decade and Starcraft dominating South Korea, esports has never reached such a fevered pitch as it did during the Season 2 World Championship for League of Legends.

Not all the success for the event though is credited to just the game. Riot has been pouring money into E-Sport and League of Legends over the last year, paying out over $5 million dollars in prizes throughout Season 2 (which spanned about a year). This has turned heads and not just the heads of League players but the heads of prominent media as well. You could easily say that once a sport is recognized by outside media and referred to as a "sport" it is no longer a sport within the community, it is a nationally recognized sport.
As someone who has played League of Legends since the beginning (and by beginning I mean closed beta BEGINNING), it is truly astounding to see where League has gone in just a few short years. It harkens back to the mid 1990s when Starcraft Brood War was introduced and the South Korean E-Sport scene exploded. We are quickly seeing a repeat of this in the West with professional League of Legends players barely over the age of 18 making doctor level wages simply by streaming or participating in tournaments.

Whether or not the trend continues in the next few years remains to be seen. We could be seeing the golden years of E-Sports here with only disappointment and dwindling numbers to come or we could be seeing the start of a world wide revolution where E-Sports and their players will be held with as much admiration and respect as professional soccer players competing for the world cup. With video games becoming more and more prominent in households and multiplayer PC games becoming more and competitive in nature, my money is on the belief that E-Sports will, in some form or another, have a very bright future.
---
About the Author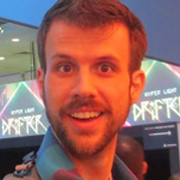 Michael Dunaway
,
News Editor
Michael Dunaway has been part of the MMOBomb team for years and has covered practically every major Free-to-Play MMO title since 2009.
---
Read Next
💣 Feature |

Hawken Interview With Co-Founder Khang Le
I recently visited Comikaze con in LA not to admire dozens of comic book booths or the scantily clad Catwomans but instead to interview a man about Hawken, a Free to Play Mech shooter scheduled for release this December.
By MMOBomb Staff - 11 years ago
You May Enjoy