Let 'Er Rip! We Interview The PWI Staff About Riptide And You Get A Free Giveaway Bundle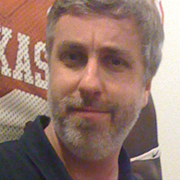 By
Jason Winter
, News Editor
Perfect World International's new expansion, Riptide, just went live today! We got a few questions out to the PWI team all the way over in China to fill us in on some of the expansion's more interesting details. Not only did they respond, but they also provided us with a code for some free loot – but you'll have to read to the end to get that!
MMOBomb: Your last expansion, Eclipse, came out just eight months ago, in December. How are you keeping up such a rapid pace?
PWI: Designing the new underwater gameplay is a brand new endeavor for us, so we've been preparing for quite a long time already. We have confirmed the underwater area's art style and theme, as well as the combat setting and mechanism after a sophisticated playtest and adjustment cycle, so we are confident that this is the best build that our players will enjoy.
MMOBomb: What's the story behind Riptide?
PWI: The warriors of all races headed for the maelstrom, but were stopped by the Shoka folks who inhabited the Silent Seas. The united army of all races built the city of Tideswell, making it a base for the war against the Shoka.
MMOBomb: Riptide looks like it's going to feature a lot of underwater adventure – which isn't always the most popular thing in MMOs. How are you going to make the underwater areas in Riptide fun and engaging?
PWI: First, we made the combat 3-D, which allows a more enriched environmental interactivity, and also requires a more focused player, as he has to observe and explore the surroundings, as well as devise a better plan. Besides, the way how story is advanced is also a little bit different.
MMOBomb: Can you give us any details about the new content? Maybe an interesting boss fight?
PWI: Sure. There will be an intense boss fight underwater. How and where this boss is spawned is closely connected to player activities, unlike the previous boss monsters who just wander around a given location, waiting for the players to slay them.
MMOBomb: Let's talk a little about the Star Chart, the new advancement system. Why did you decide to go with this system? What does it offer high-level players?
PWI: The star chart is a system of possibilities. Different players can get different outcomes from the star charts for different purposes, classes, levels, and circumstances (PvP, PvE, etc.). In a word, it supplements and strengthens player's stats, making them more powerful.
MMOBomb: The initial announcement talked about "adjustments to improve your gameplay experience." You don't need to explain all the little details that are being cleaned up or enhanced, but what's one sizable change that veteran players will appreciate?
PWI: Some high-level Moonclan skills are introduced in this expansion, as well as some balancing/improvements done to the existing skills, making them more fluent to cast and more fitting to the evolved gameplay. We felt that the new class might have been a bit weak, so we somewhat strengthened it, so it performs better in competitive environment. Besides, we simplified some of the old quests, allowing our players to better immerse in the gameplay instead of getting exhausted in repetitive labors.
OK, you've read this far and want the loot. It's easy to obtain, just enter the following code:
wm1eTeDk
in your Arc client before Aug. 31, 2015, and you'll receive the Scout's Kit. (In case you aren't sure, that's a one (1) and not a lowercase letter "L".) If you have at least seven open spots in your inventory, you can right-click on it to receive the following:
1 Gold Guardian Charm
1 Gold Spirit Charm
2 Perfect Iron Hammers
10 Hyper EXP Stones
2 Inventory Extension Stones
2 Safe Extension Stones
1 Aurora's Egg
---
About the Author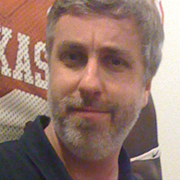 Jason Winter
,
News Editor
Jason Winter is a veteran gaming journalist, he brings a wide range of experience to MMOBomb, including two years with Beckett Media where he served as the editor of the leading gaming magazine Massive Online Gamer. He has also written professionally for several gaming websites.
---
Read Next
You May Enjoy