PREVIEW: New World Finally Reveals All The Details About The Rise Of The Angry Earth Expansion
Everything you need to know about the upcoming New World expansion.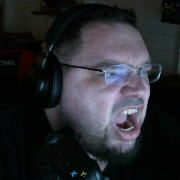 By
Troy Blackburn
, News Editor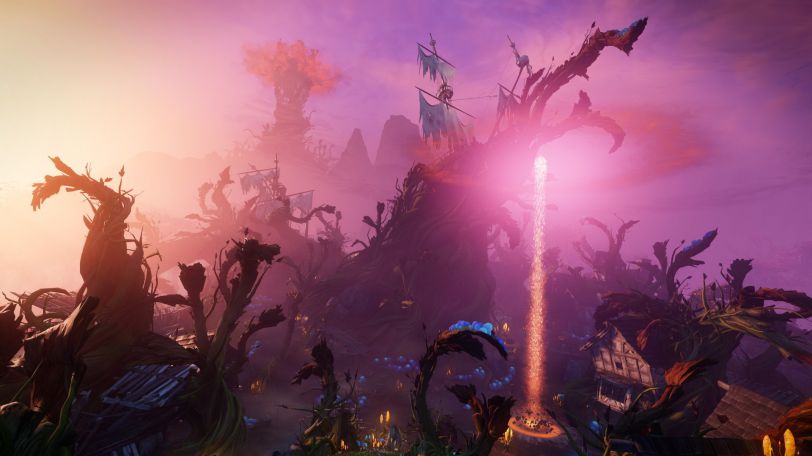 A couple of weeks ago, I got to take part in a press event covering all the details about the upcoming Rise of the Angry Earth expansion for New World. I know players have been desperate for information on this expansion, so we'll just dive right into what's coming for the MMORPG.
Overview Of The Numbers
Rise of the Angry Earth is the first paid expansion for New World, and it is set to release on October 3rd. The price of the expansion will be $29.99.
The level cap is being increased to level 65 and the gear score is being increased to level 700.
The zone formerly known as First Light has been completely redone, and will now be known as the Elysian Wilds. Some level 60 zones will be leveled up to the new level. End-world arenas such as the Siren will be staying at their current level.
A new weapon will come with the Rise of the Angry Earth expansion, and it is the one-hand flail. It can be used alone or with a shield.
Mounts...Finally
There are three types of mounts coming to New World with the Rise of the Angry Earth expansion; horses, wolves, and cats. The only difference between the mounts is their visual appearance. A quest line will introduce you to mounts, and they will have their own trade skill line.
Mounts can be customized, and feeding them will help level them up, but is not required for them to survive. Players can get their first mount at level 25. Mounts are free if you buy the expansion, but they are exclusive to expansion owners. There will be mount visuals in the cash shop.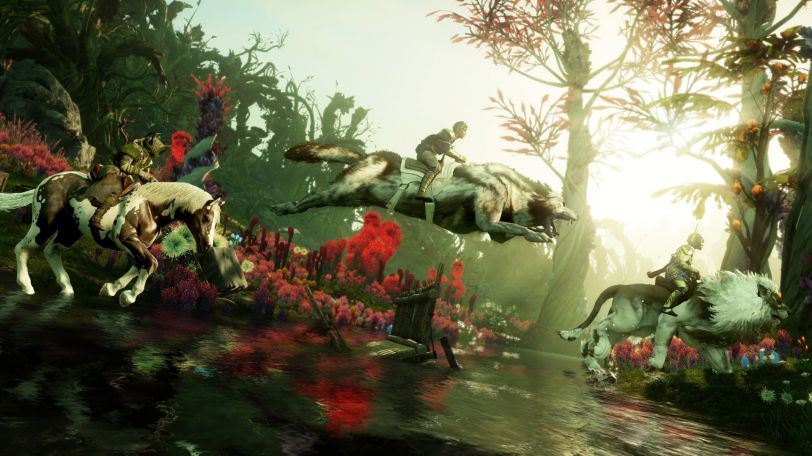 New Level Cap And A New Way To Loot
As mentioned, the level cap will be 65, and the gear score cap will be level 700. The loot system is being completely overhauled. You will no longer need to level up your gear, as it will drop at the appropriate level of the content you are doing, much like more traditional MMOs. The devs wanted the focus to be more on finding cool loot. There will be fewer trash loot drops, and as we already know, wards, banes, and resilience perks will be gone from gear.
The Attribute threshold will be increased to 350, while trade skills will level up to 250. There will be new things to craft and less RNG in the process. Your trade skill aptitude will pause until you hit 250, at which point you will get it back. There will be new resources out in the world to harvest.
The main story quest will get you to level 65 if you follow it, and going from 1 to 60 should be faster in the expansion.
Artifacts And The 6th Perk
Artifacts will be a new tier of armor and trinkets, and will be found throughout the world in mutators, chests, etc. Artifacts in New World will have a playstyle-defining 6th perk which is intended to compliment and change up builds. Players will only be able to equip one artifact weapon and one artifact armor or trinket.
There will be one artifact weapon for every weapon type and one for every armor trinket type on release.
Flailing About With New Weapon
As I mentioned, the Flail will be usable by itself or with a shield. It is designed to be an off-tank or off-heal weapon depending on how you spec it. The flail will buff allies or debuff enemies. It scales off of Strength and Focus attributes.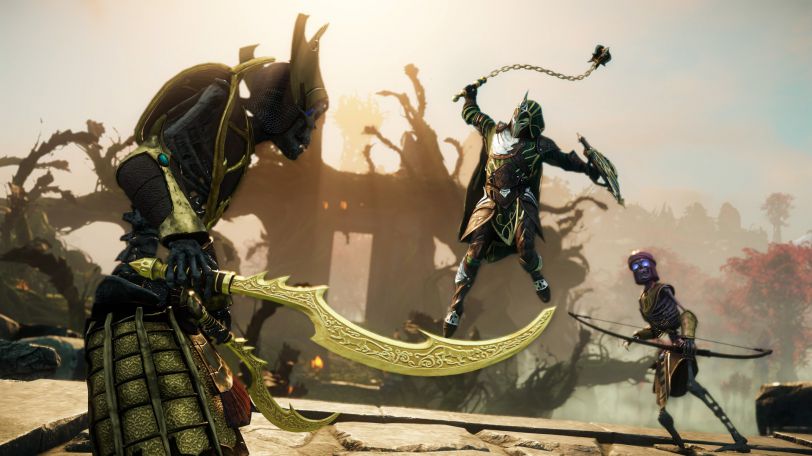 Meet The New Zone
The Elysian Wilds will be replacing First Light, which has been closed for some time now. There will be a new MSQ through the zone and you will fight a new half-animal family of enemies there. The Elysian Wilds will be exclusive to Rise of the Angry Earth expansion owners.
The devs really hammered home that everything in Elysian Wilds is different from First Light. There will be new housing, but they teased it may not be where you expect.
The reason they chose to revamp First Light into a new zone is that First Light was one of the most low-traffic zones in the game.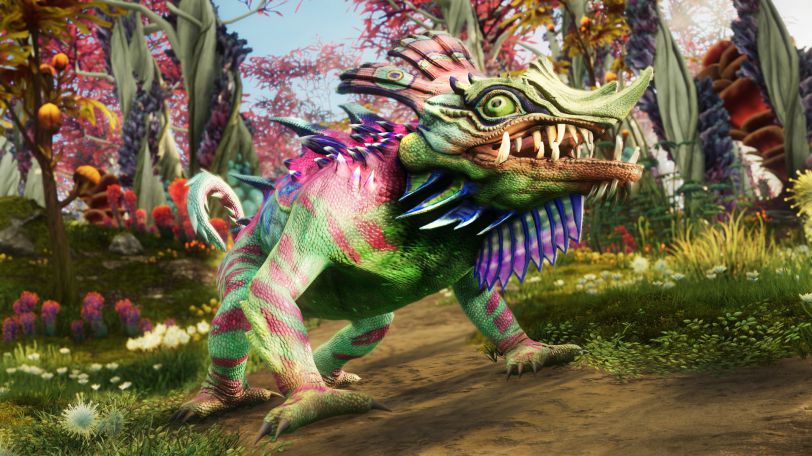 Some Odds And Ends:
New Expedition
For New World players level 62+, the new Savage Divide expedition will be available. There will be new puzzles to solve and new enemy boss types.
New Heartrune
There will be a new Heartrune called Primal Fury which increases the player's size and does unarmed attacks.
Mutations
Mutations are being reduced from 10 to 3 levels, the idea being to not spread players over so many levels of Mutations.
Anyone level 65 should be able to do M1 mutations, while M3 mutations will be ultra-hard and require good gear and great coordination.
The devs are adjusting the health and damage of mobs in dungeons in-line with the removal of wards and banes.
Season 3
Season 3 will be launching along with the Rise of the Angry Earth expansion in New World, but will require a separate purchase. You do not have to buy the expansion to be able to purchase the Season 3 pass.
PTR Soon
I don't have an exact date on this one, but the devs did say that the New World PTR will be updated with the Rise of the Angry Earth expansion "very soon".
And that's everything we were told about the Rise of the Angry Earth expansion for New World. The devs have stated that next Monday's episode of Forged in Aeternum will be all about the expansion, so be sure to tune into that, and we'll be sure to cover it here in case any new information comes out.
---
About the Author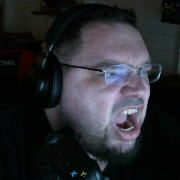 Troy Blackburn
,
News Editor
Troy "Noobfridge" Blackburn has been reporting on the video game industry for over a decade. Whether it's news, editorials, gameplay videos, or streams, Noobfridge never fails to present his honest opinion whether those hot takes prove to be popular or not.
---
Read Next
You May Enjoy