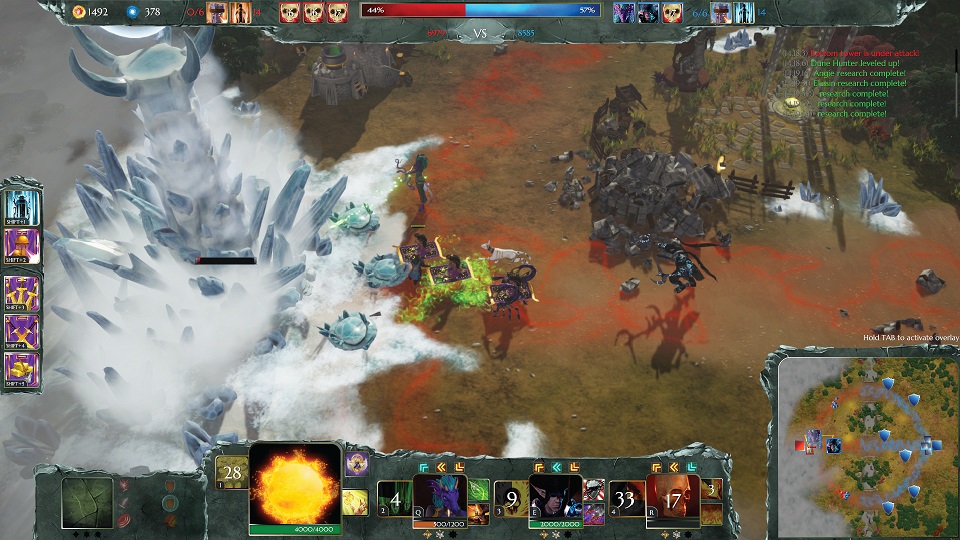 Primordials of Amyrion has struggled to get off the ground, just like the namesake of its developer, Global Dodo Entertainment. It's peaked at nine players on Steam, going through long stretches with zero players online, so GDE and its publisher, Wiregames, is going to take the next logical step and take the title free-to-play.
One month from today, March 4, Primordials of Amyrion will shed not only its $14.99 price tag but also its name, morphing into Primordals: Battle of Gods. It's available on Steam and Epic Games Store now as an early access title. If you've already purchased the game, you'll have access to every army, champion, and premium skin already unlocked once the game goes F2P, as well as future skins, except for those in the battle pass.
So what is Primordials? It's described as "a tug-of-war 1v1 strategy game where players rule kingdoms and build armies to war for ever greater power." It looks to be in the vein of such games as Minion Masters: summon minions, upgrade them, and fight. Primordials also adds towers to the mix, adding an element of tower defense or MOBA titles, and there appears to be a greater emphasis on territory control.
You can learn more about Primordials on its website.