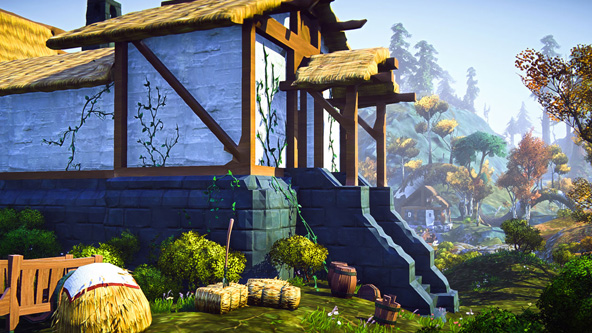 It was just by good happenstance that EverQuest Next Landmark became as big of a project as it has, with a now projected 20,000 alpha players, who are considered by SOE's Dave Georgeson to be part of the development team by default. With regards to the games direction and original purpose, the new alpha community could be considered a huge contribution to EQN's development over all.
Landmark is an explorers paradise inside of a sandbox lovers dream, placing the thrill of adventure inside of an environment completely designed to shape and shift. It started as only a beta release of the tools the development team harnessed to design EQN, but snowballed and morphed into it's own creative adventure by including a few of your classic PvE elements, such as enemies and loot.
As it was always part of the plan to have player input on designing EverQuest Next, Landmark has given players the ability to create blueprints for the things they design, which could potentially become part of the realm within EverQuest Next. With both player input and the same engine implemented as Planetside 2, there is a lot of potential for some delicious eye-candy in the near future.
Mutliple Founders Packs with different arranged benefits are available for purchase to get you started creating the EQN of the future.