8BitMMO Gets an 8-Bit Upgrade, Adds Player Created PvP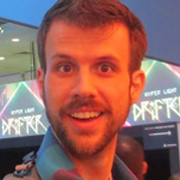 By Michael Dunaway, News Editor
Over the past 2 years gamers seem to have developed the equivalent of a cyber hard-on for indie games. So many small time studios have had big success flying under the indie flag. One of these successes is 8BitMMO, which is exactly what the name suggests it to be, an 8-bit MMO. The game is a free-form non-instanced sandbox MMO where every building you see is player created and because the world is 8 bit in nature, this makes for an incredibly intuitive sandbox experience.
Archive Entertainment, the one-man development studio, just announced the latest update to the MMO which enables PvP gameplay. In itself, PvP is nothing really to write home about, but because the world is entirely player built it means players are the ones who dictate where PvP actually takes place. Players can create a PvP arena which can be setup for simple PvP gameplay or for a more advanced 'Bounty' mode where players compete for the highest consecutive kill count.
If PvP in an 8 bit MMO doesn't sound like your cup of tea the game still features the ability for players to build their own Dungeon areas, which allow for PvE gameplay.
If you're interested in trying out the changes or just the MMO in general you can head on over to the official site here. The game runs in the browser using Java so no download is required. A sandbox 8-bit MMO is certainly something you don't see every day. Have you had a chance to try the game? What do you think about it? Let us know.
Related Articles
Got a news tip? Contact us directly
here
!
---
About the Author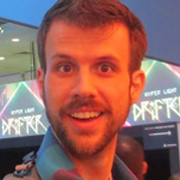 Michael Dunaway
,
News Editor
Michael Dunaway has been part of the MMOBomb team for years and has covered practically every major Free-to-Play title since 2009.
---
Read Next
You May Enjoy