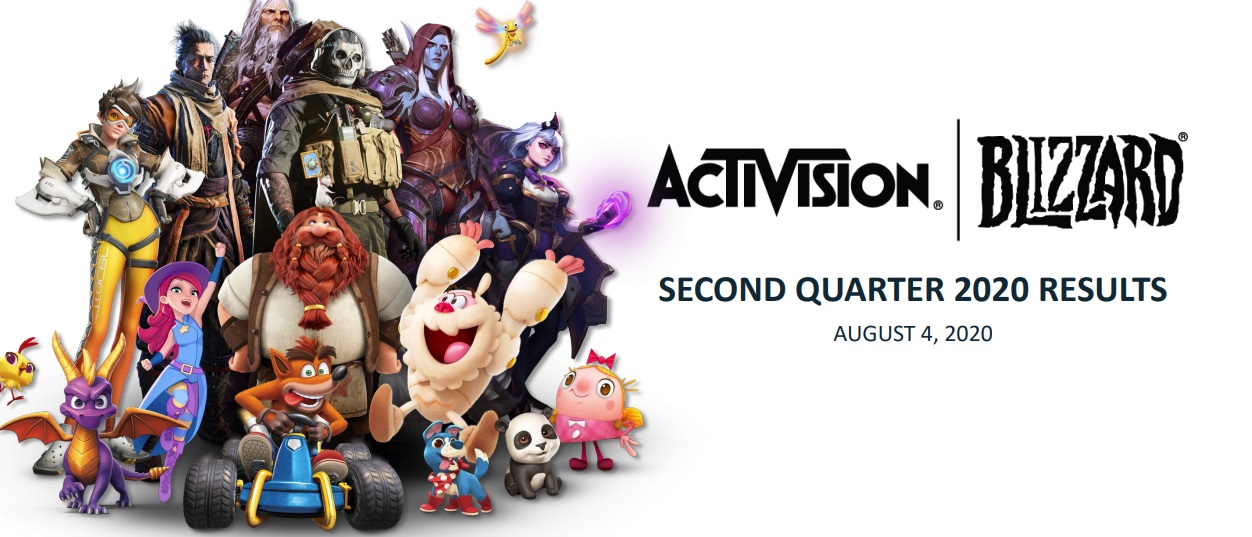 Activision-Blizzard announced its second-quarter financial results for 2020 (covering April, May, and June), and they look very good. How good? CEO Bobby Kotick called the engagement numbers — 400 million players — a "record," which is just the sort of thing an executive would tend to say when he's under fire for his excessive salary and even his own employees are starting to revolt against him.
Hyperbole aside, the numbers are quite good, especially in the Americas, which saw a 17% increase in revenue from Q1, which could in part be due to the COVID-19 pandemic keeping players at home during the traditionally outdoors-y spring and early summer months. Activision saw a whopping 270% year-over-year increase in revenue, aided by "Call of Duty: Modern Warfare and Warzone in-game revenues, strong sales of premium Modern Warfare, the addition of Call of Duty Mobile, and catalog sales." Very little is said about individual Blizzard games, except that World of Warcraft, Hearthstone, and Overwatch all did something good during the quarter; as usual, Heroes of the Storm doesn't get mentioned — not even in the "About Blizzard" boilerplate where everything typically gets mentioned.

As we've seen before with other companies, Activision-Blizzard knows that the pandemic has played a role in its earnings. For the future, the company expects "to experience strong momentum, even as tailwinds from shelter-in-place moderate in certain parts of the world," though it does caution against "uncertainties related to global economic weakness." For now, everything is smooth sailing — on the surface, at least.