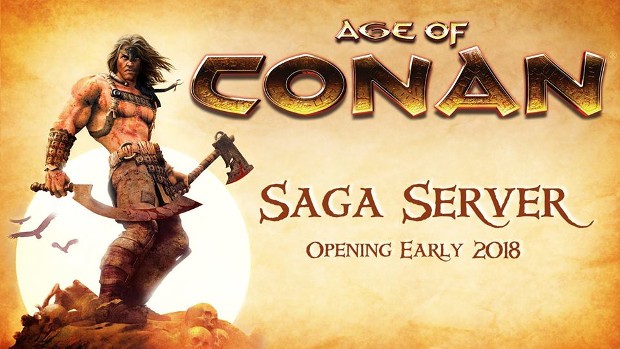 It's been a long-running trope that the best parts of Age of Conan is its early leveling experience. Now you can re-live those early days of Funcom's MMORPG, and much more, on the new Saga of Zath fresh start server.
This new server will run until May 15 and offers a new epic "Saga quest" that rewards players as they progress with vanity items and account-wide titles. If any players can defeat Ethram-Fal, the final boss of the Palace of Cetriss, their names will be immortalized on the AoC website and everyone on the server will get a special vanity cloak. When the server's time expires, characters on it can be transferred to the game's main server.
It's a neat "rush" event, similar to the leagues in Path of Exile, and a good way to give veteran players new challenges. Read more about Age of Conan's fresh start server on the game's website.